Yesterday morning, a Ukrainian serviceman lost control of the Ural and literally drove through a closed gate into a private household in the village of Ternovka (Mykolaiv obl.). As a result, the truck, which was driven by a drunken soldier, practically demolished the summer kitchen and only miraculously did not ram the wall of the apartment building, behind which the tenants were at that moment, reports
Ридус
resource message "
News
N ".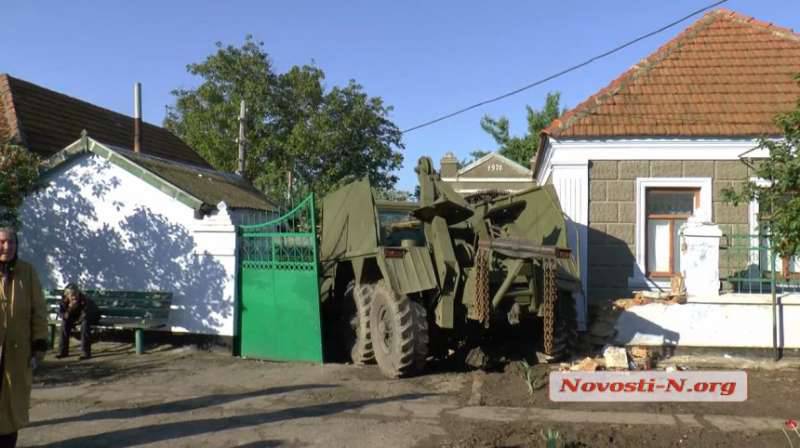 "The accident happened around 6 in the morning. Car "Ural" with army license plates was driving on the street. Yaroslavsky in the village Ternovka. Near the house number 37 the driver lost control of the vehicle, the car at full speed pulled down the gates of a private residential house, drove into the courtyard and completely destroyed the summer kitchen ",
writes an online newspaper.
Currently, "there are two sisters living in the house - elderly pensioners, one of whom recently buried her husband," the publication says.
The truck "spared" the old women, driving a few inches from the wall of the house where they slept.
"The car" Ural ", judging by the identification marks, belongs to the 79-th airmobile brigade. Behind the wheel was a 37-year-old soldier. Check on the breathalyzer showed the presence in the blood of the driver 1,57 ppm alcohol. In addition to the driver, there were two more servicemen in civilian clothes who were also drunk, "said the resource.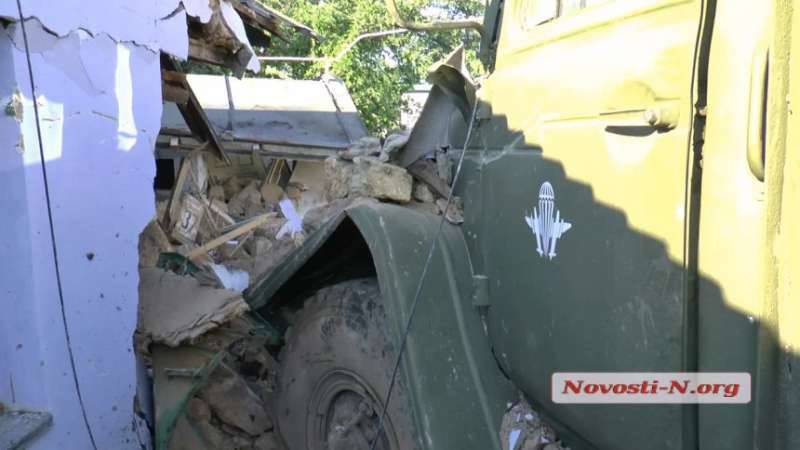 Later, representatives of the military unit arrived at the place of emergency and took their troops.
I would like to fill the recent words of Poroshenko:
"We created and built one of the most powerful and precisely the most patriotic army on the continent. The enemy realized the futility of attempting a direct attack on our borders. "