US diplomats in Brussels insist on the direct participation of NATO forces in the antiterrorist operation in Iraq and Syria, and demand that AWACS radar detection aircraft be sent there, reports
RIA News
a message from the magazine Spiegel.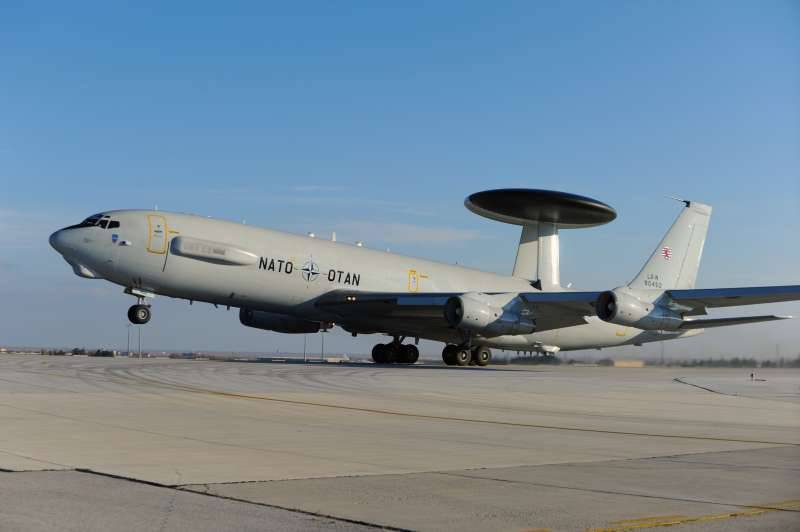 As the publication explains, "airplanes with the AWACS system can be used as flying command centers and for coordinating the work of fighters of the international military coalition."
The magazine recalls that in a request to provide the coalition with AWACS planes, Washington appealed to the 2016 alliance in January. But then "NATO member countries did not agree to support the United States."
In the White House, this decision was taken by the allies without enthusiasm. And in early April, Obama spoke behind closed doors with Alliance Secretary General Stoltenberg. Now NATO diplomats confirm that the issue of AWACS is being discussed again in the organization. According to them, the decision should be made until mid-May.
"This issue will also be included on the agenda of the meeting of defense ministers on Wednesday in Stuttgart, which will be attended by the head of the Pentagon Ashton Carter and the Minister of Defense of Germany Ursula von der Lyayen. Their colleagues from the UK, the Netherlands, Canada, Spain, New Zealand, Australia and Denmark are also expected, "the newspaper writes.
The magazine notes that "many diplomats from NATO member countries are critical of the idea of ​​the presence of AWACS aircraft in Syria and Iraq," including the Germans, who "emphasize the current contribution of their soldiers already flying reconnaissance planes Tornado" in the conflict zone .