Perhaps some readers, more precisely, watching this reportage, will be somewhat surprised. Say, and here it all, here on the "Military Review"? With that We are here in common from time to time to the address of our younger generations, on the subject of the fact that patriotism is zero, there is no way to take it, and stuff like that.
Indeed, the celebration of 9 in May once a year "will not be enough," as one film character said. So what is next? Museums in any city except, perhaps, Moscow and St. Petersburg, you can visit everything in a year. So where, I'm sorry, instill this love for everything Russian,
stories
and other subtle things?
That's why I decided to share a little information about the place that I visited. For there, this very Russian spirit does not just smell.
In short, on the May holidays, we organized a trip to Kudykina Mountain. Strange as it may seem, such a relief formation takes place, and, moreover, not far from me. True, tomatoes did not grow there, it was invented in the saying.
Today, the area around this very Kudykina Mountain is an ethnographic reserve and a center for cultural recreation. It is cultural, because smoking and drinking on the territory is strictly prohibited. And the territory is huge, I will note. But - without a trace of smoking and use. In general, there is something to do without it.
The theater begins with a hanger, and a similar place with parking. Parking is available, small, but sane. Next to the forest is a mangal area with gazebos where you can do the cooking yourself. In general, I recommend, because the prices in the local cafes, for Moscow, may be nothing, but the residents of the Black Earth region are plunged into a stupor. It seems that in the "Black Pearl" it was Johnny Depp himself for the chef. But - delicious, true.
So, go ahead, in ancient times.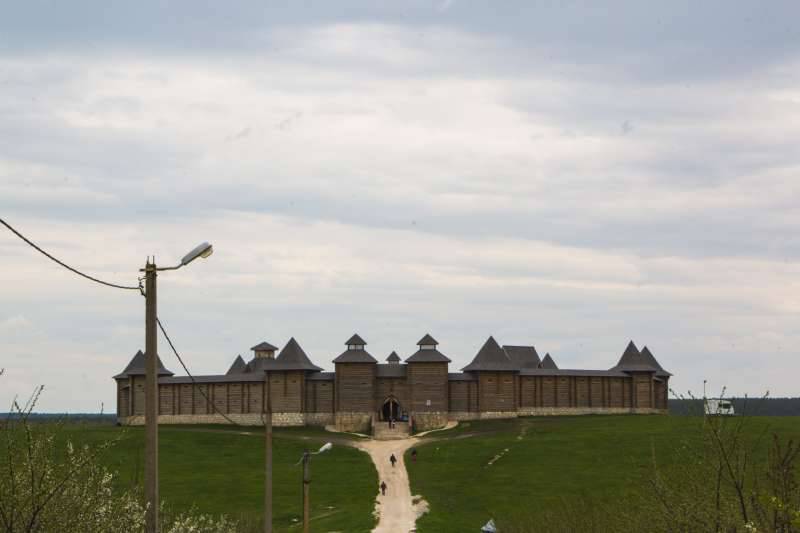 Near the city is sculpted a huge statue of the Serpent Gorynych. Dimensions are amazing. Good snake.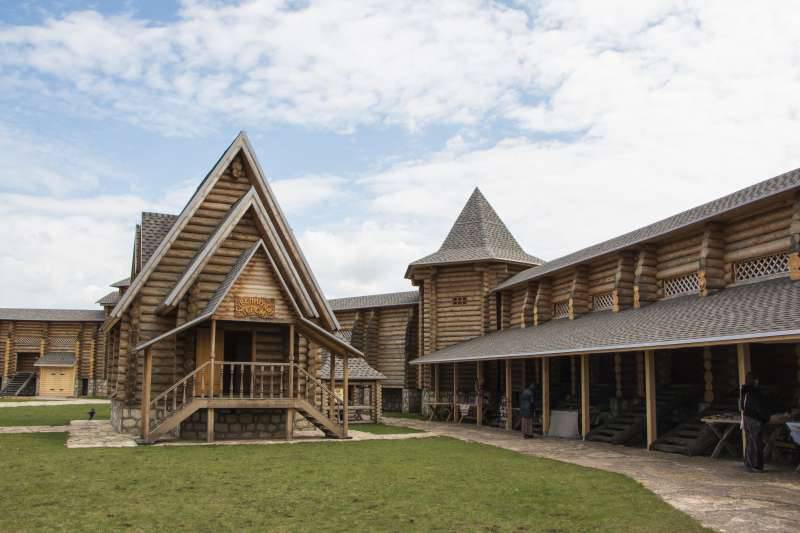 The city from the inside is consistent with ancient times. By the way, the entrance to it is very originally conceived. But - will not reveal secrets.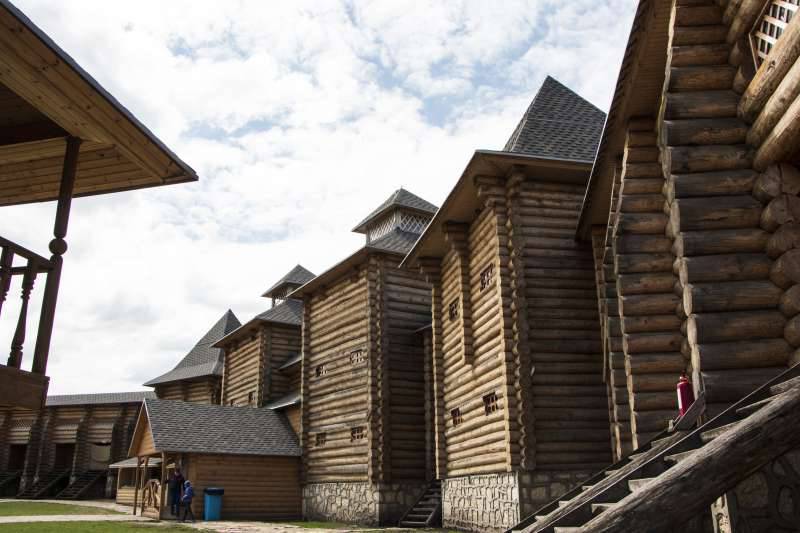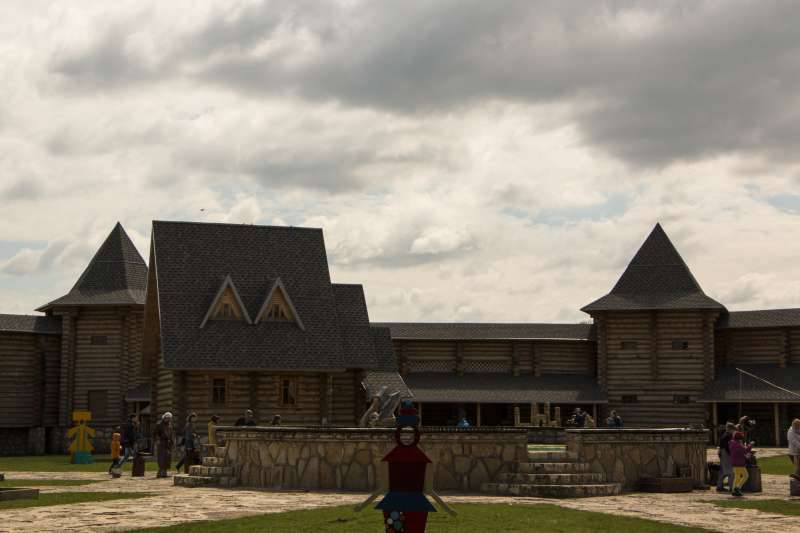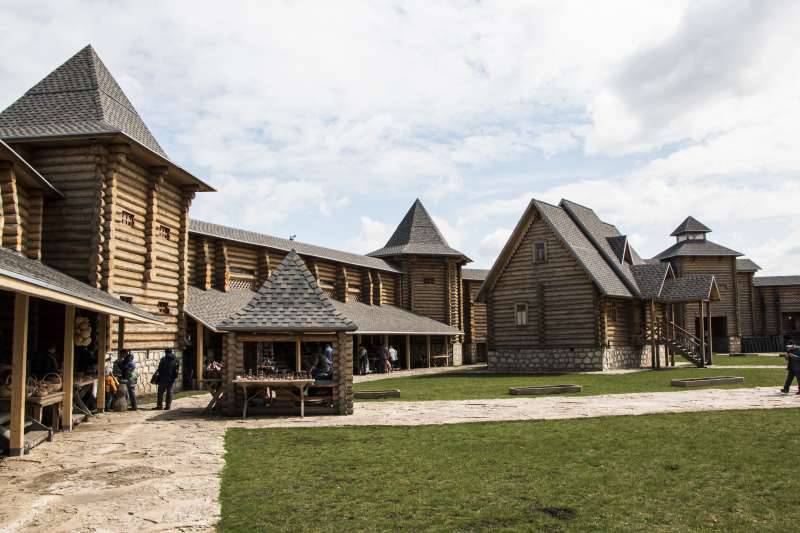 Inside there are representatives of many professions. Potters, blacksmiths, saddlers, carvers, soap makers. All that is sold is done by hand. Often - with the buyer.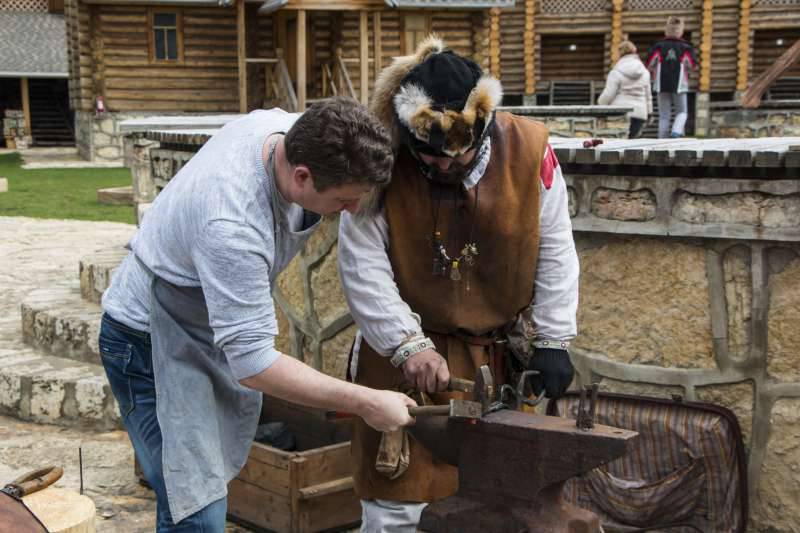 Those interested can take a master class at the blacksmith and forge, for example, a horseshoe for good luck.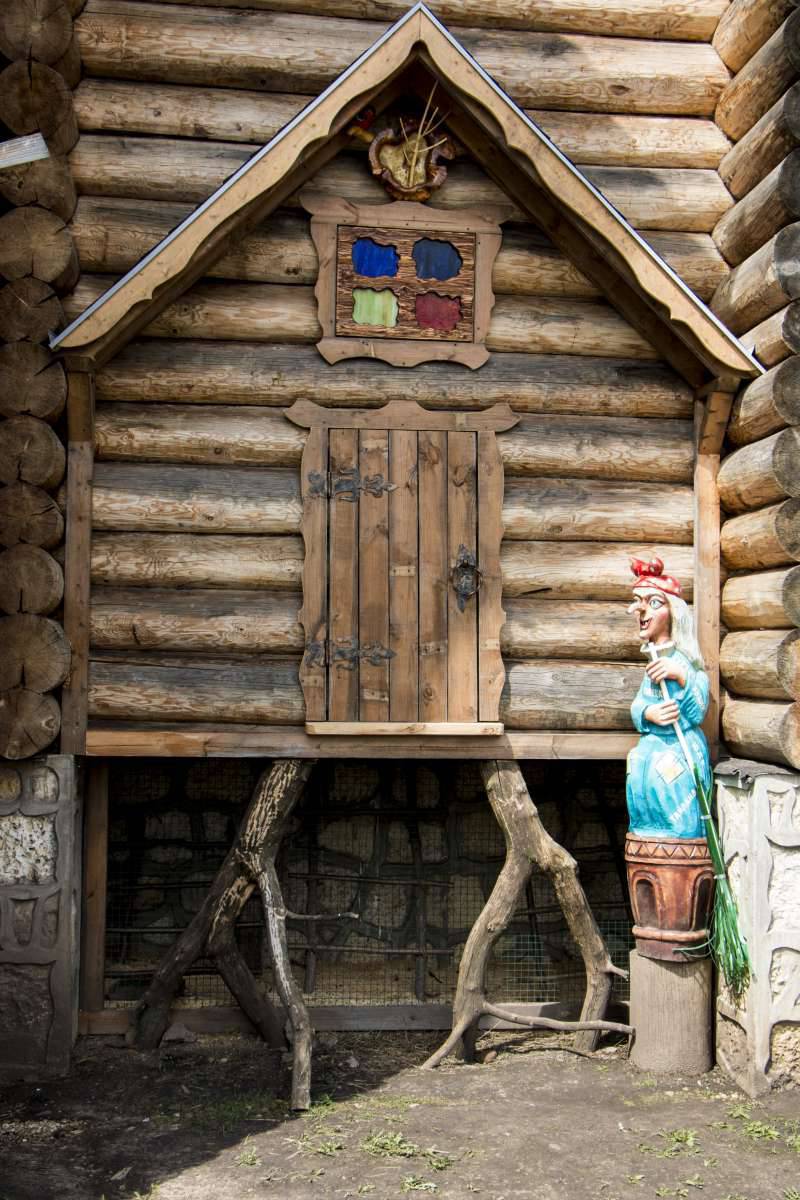 Baba Yaga also fit in, like a character for a photo.
In one of the towers is a museum of historical reconstruction. Everything that is in this chamber can be touched, put on yourself, in general, anything that pleases. Things are not original (except for the museum keeper), but made by the hands of enthusiasts. That is why you can use everything for photo shoots.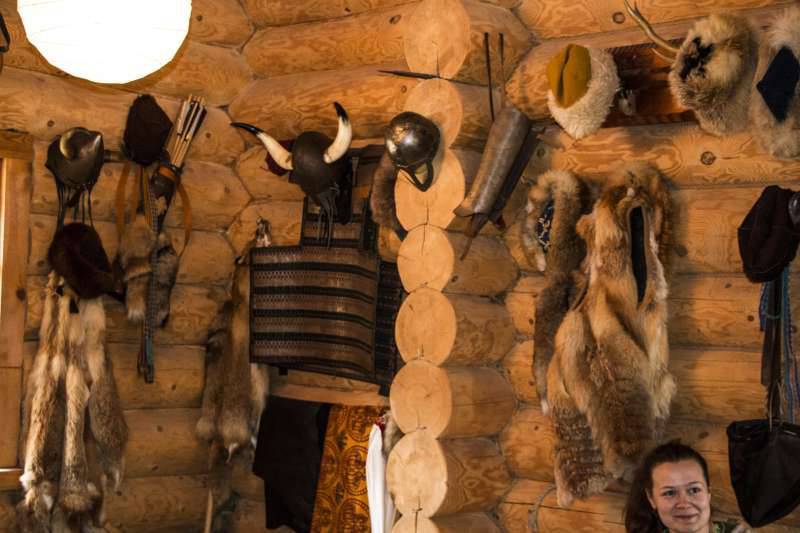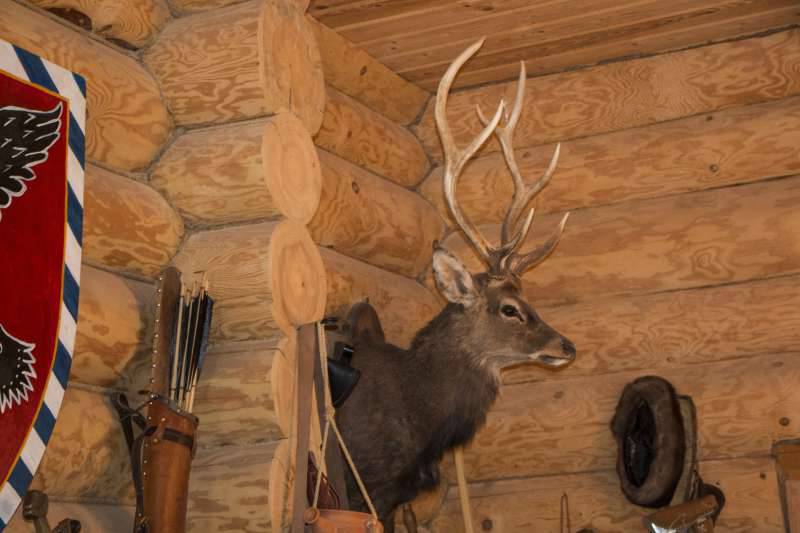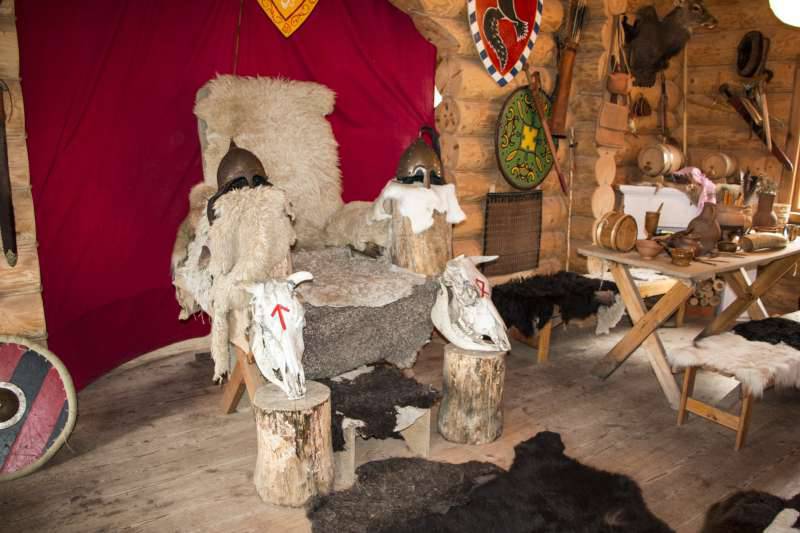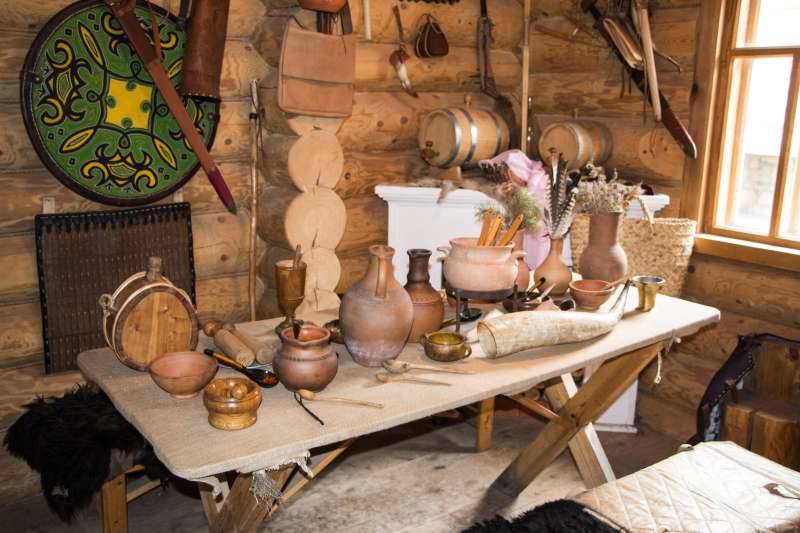 These are the views directly from the top of the Kudykina Mountain.
City of masters.

The panorama overlooking the Don can see the Source of Wisdom. In general, this is a natural source, the water from which flows into the Don. A small complex is built around the source ... quite suitable for meditation.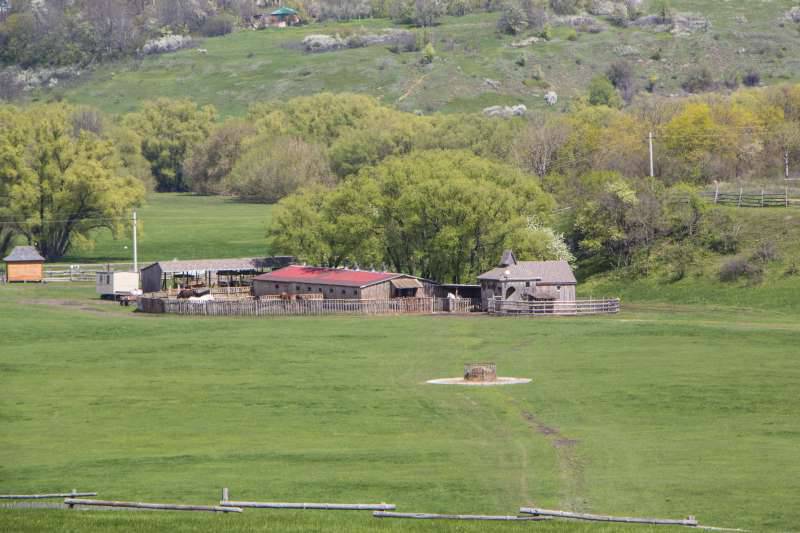 Farm. Here all the workers of the safari park live, from among not people.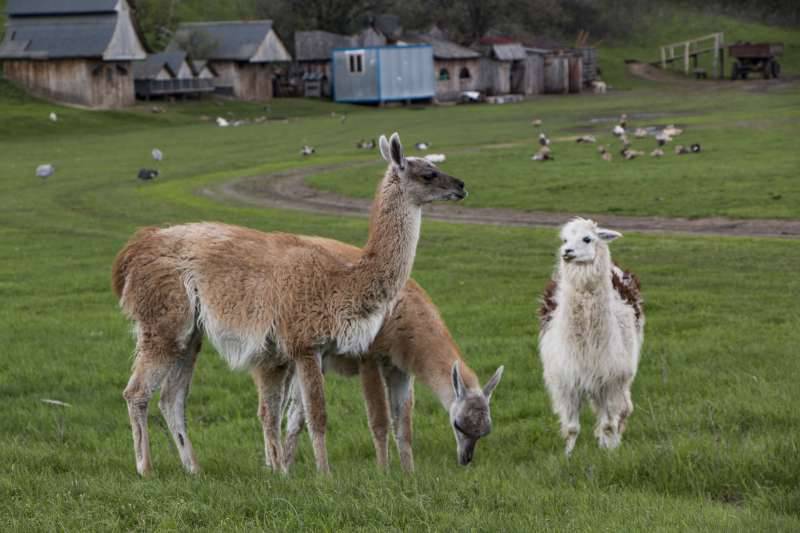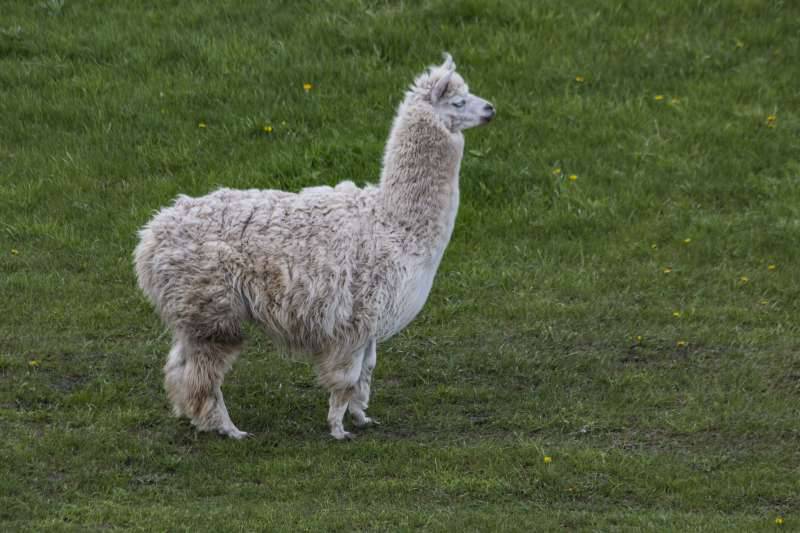 Llamas.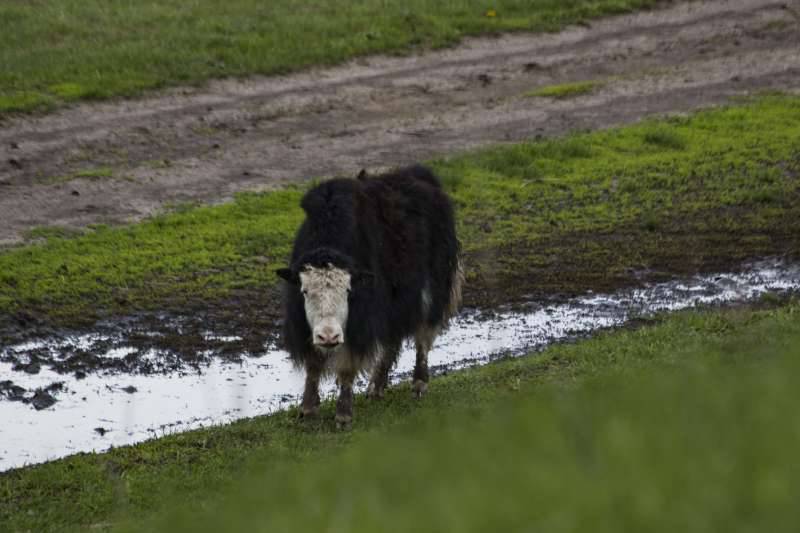 This I do not know who exactly, but people with cameras do not really like it.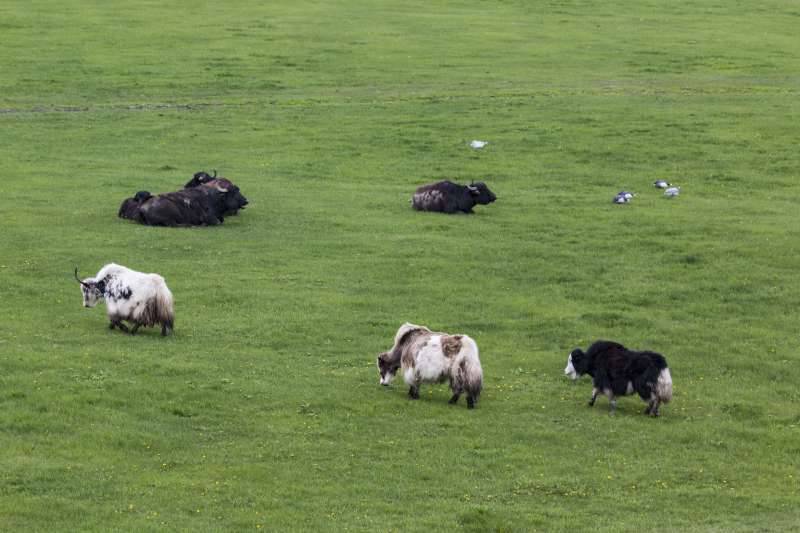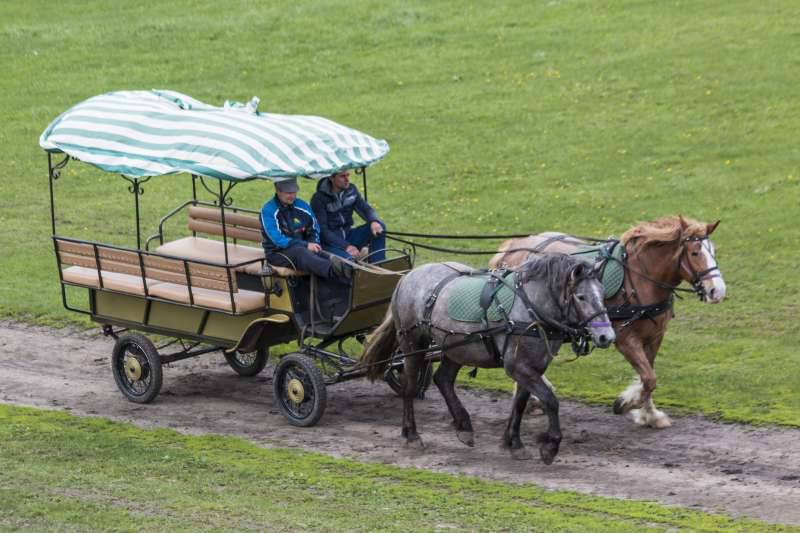 This is a taxi for trips to the safari park. On horses, these healthy men do not react at all.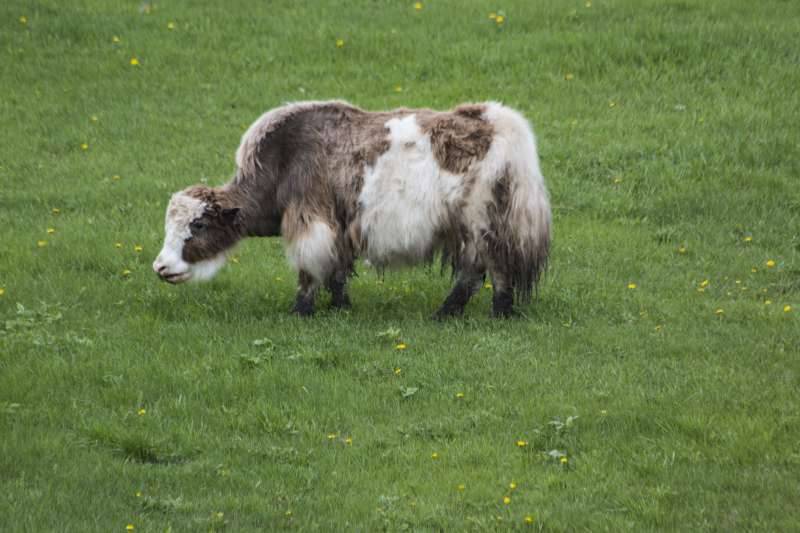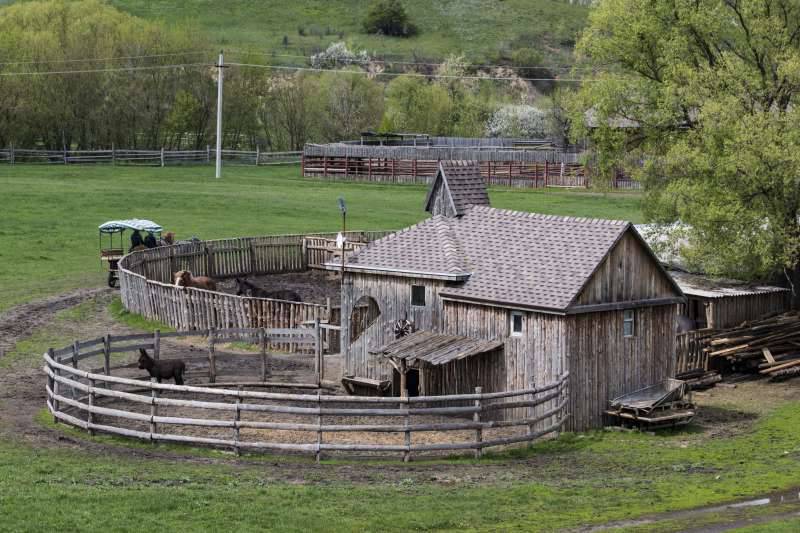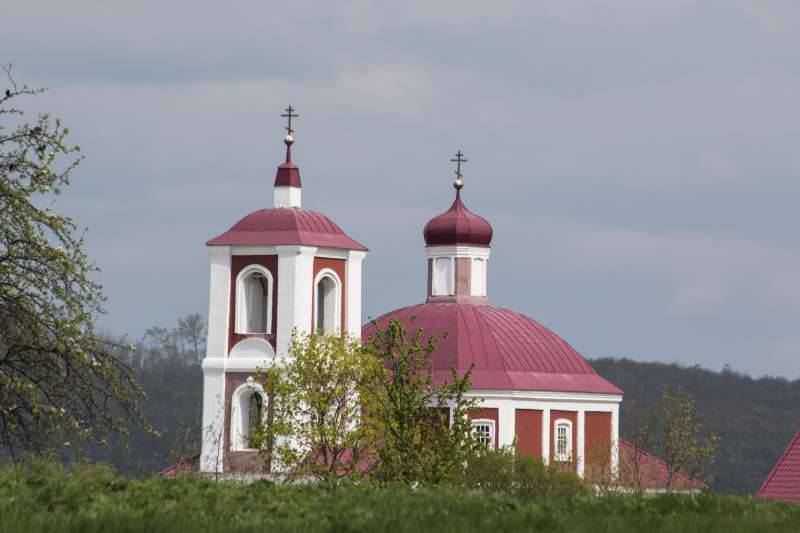 Next to the farm (next is half a kilometer) the church of St. Nicholas.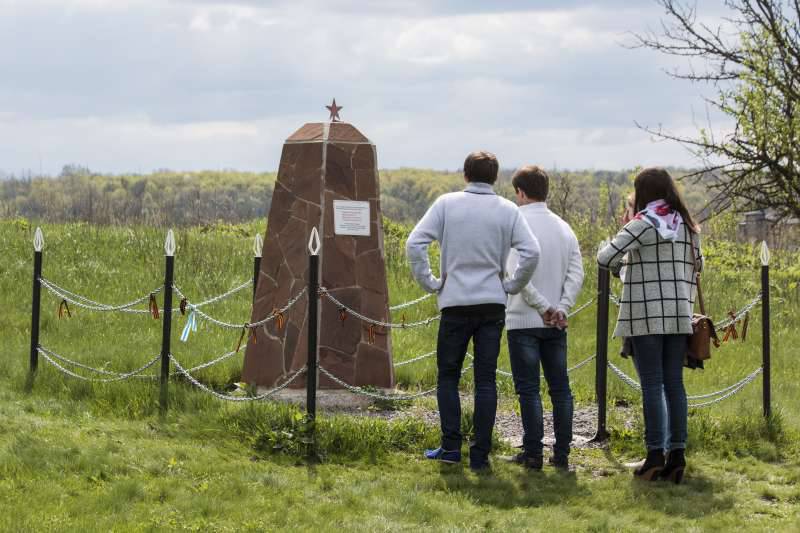 And not far from the church is a monument of a different historical epoch.
Next are the Stone Bridge and the Duck Creek.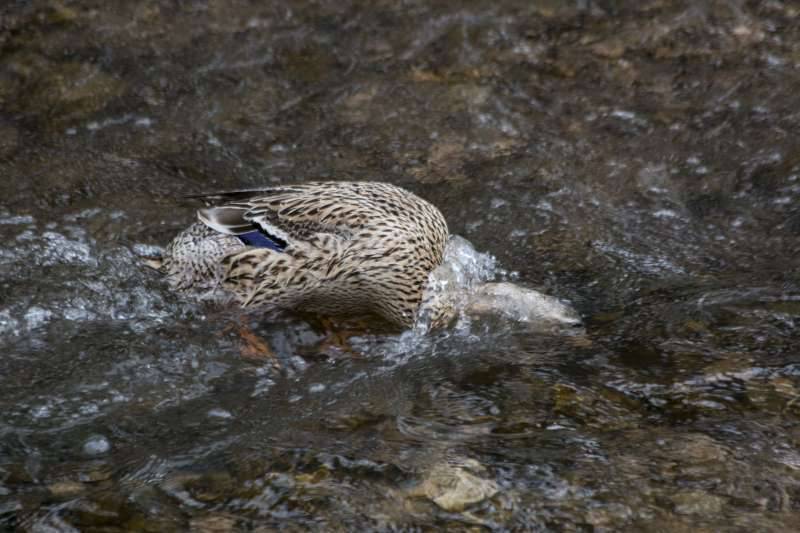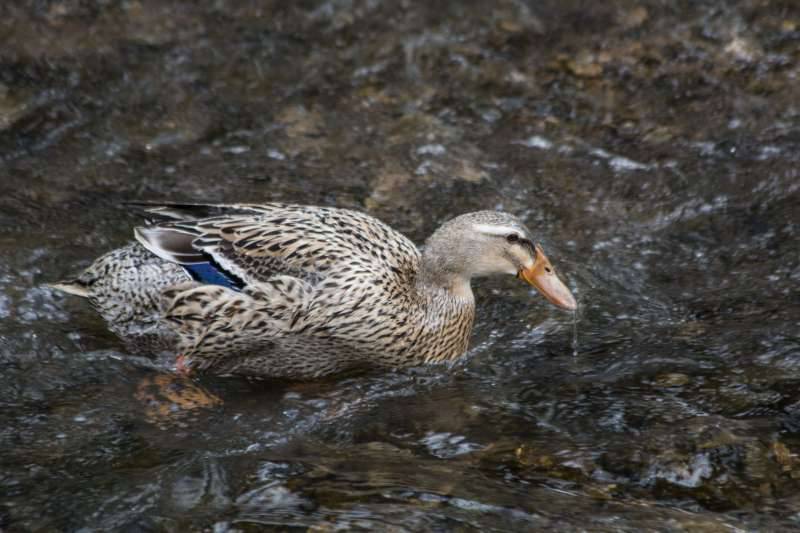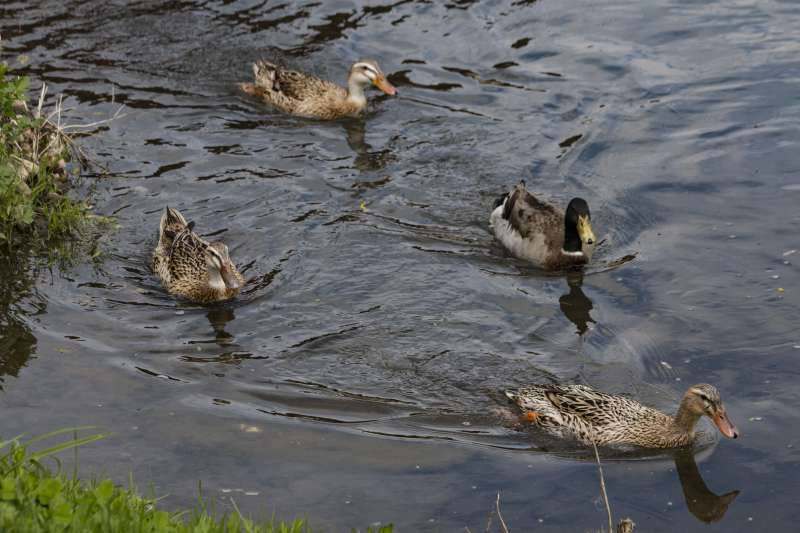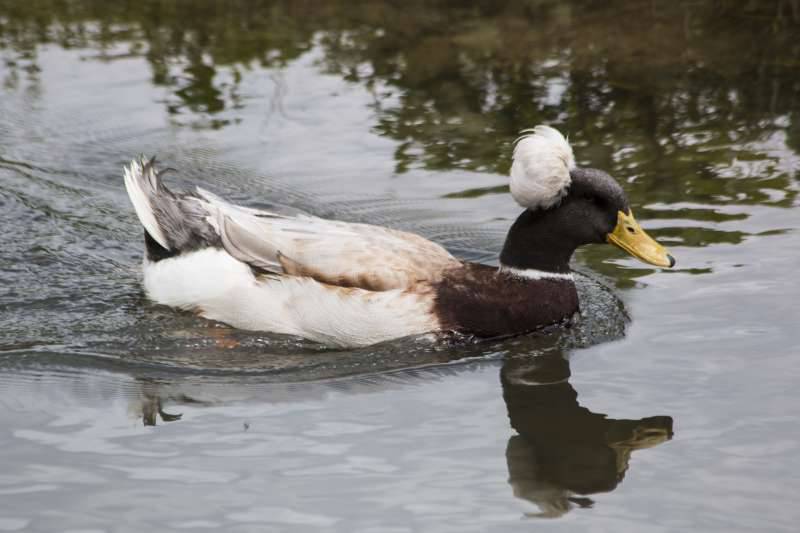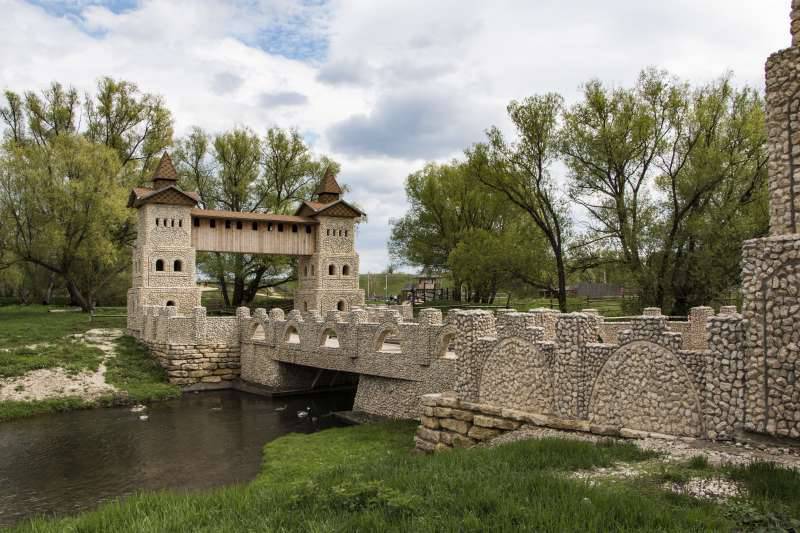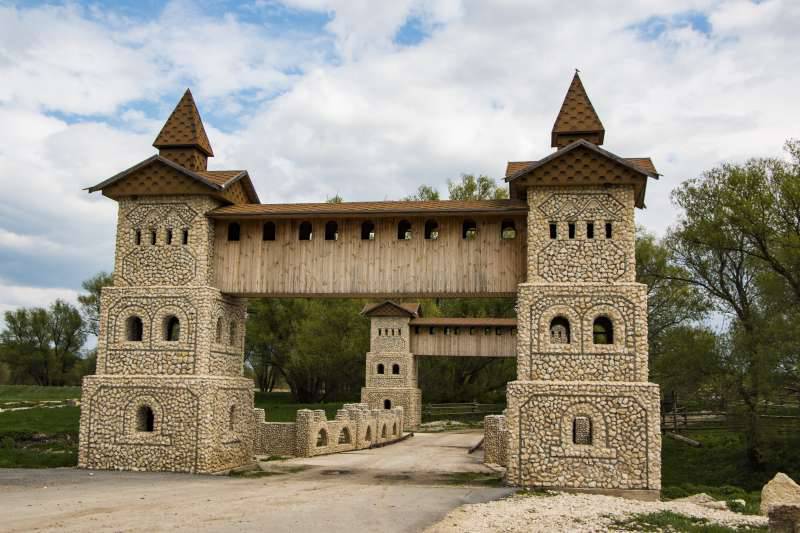 The bridge is very pretty. Those interested can climb inside. Ducks pose more willingly than these ungulates ...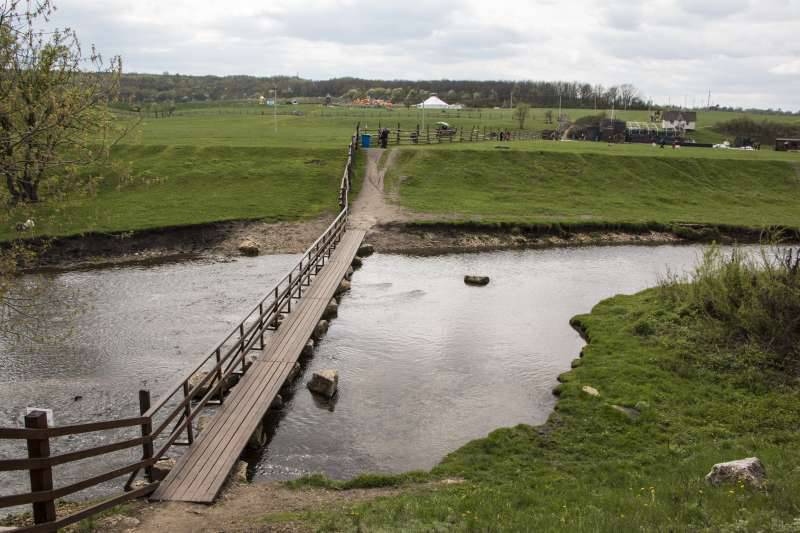 Further, through another bridge you find yourself in a zone where everything revolves around animals.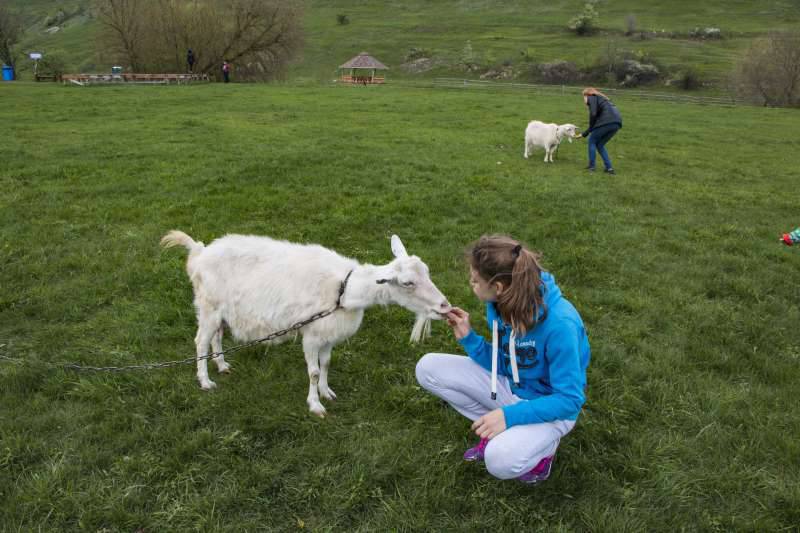 Goats are simply tied in the meadow, someone collects dandelions that goats love, someone chases girls from the attendants who can get carrots.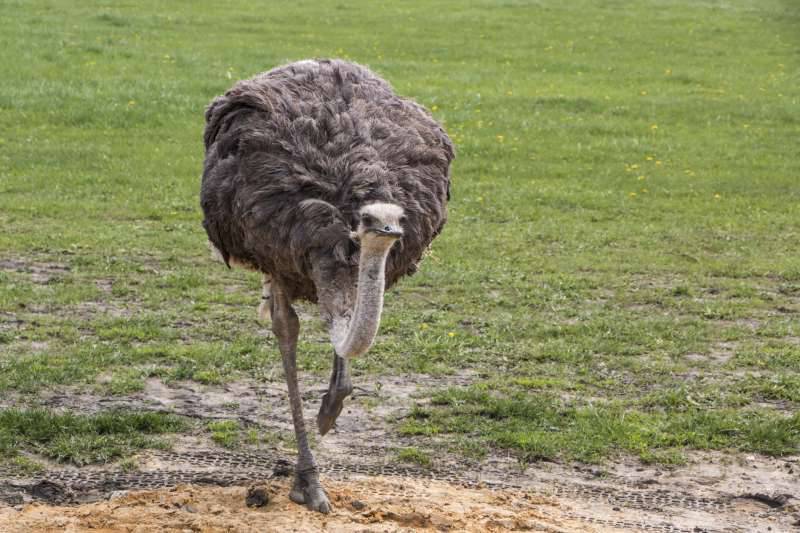 Good bird, but very bitchy.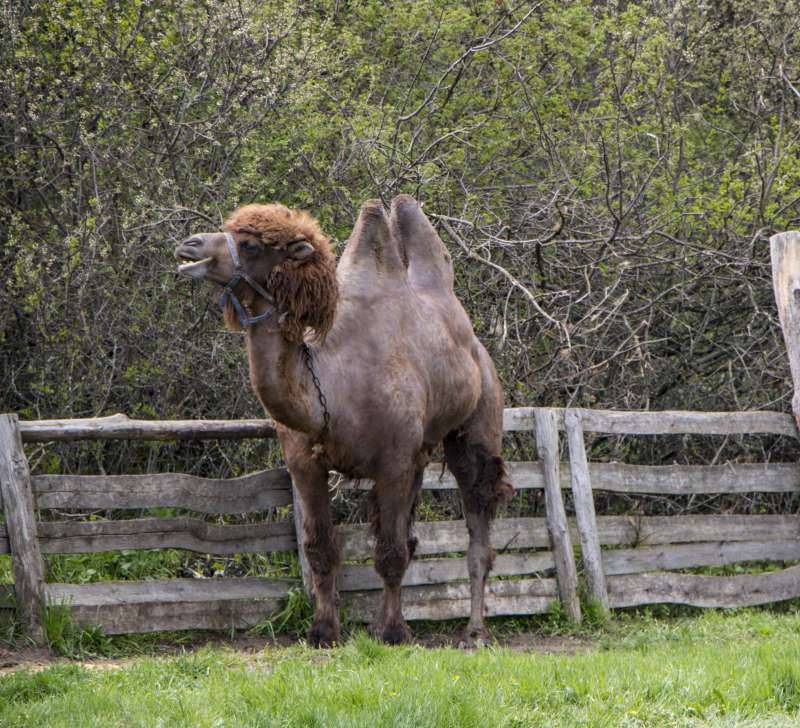 This comrade looks funny on the background of Russian greenery. Sheds, however, and therefore very annoyed.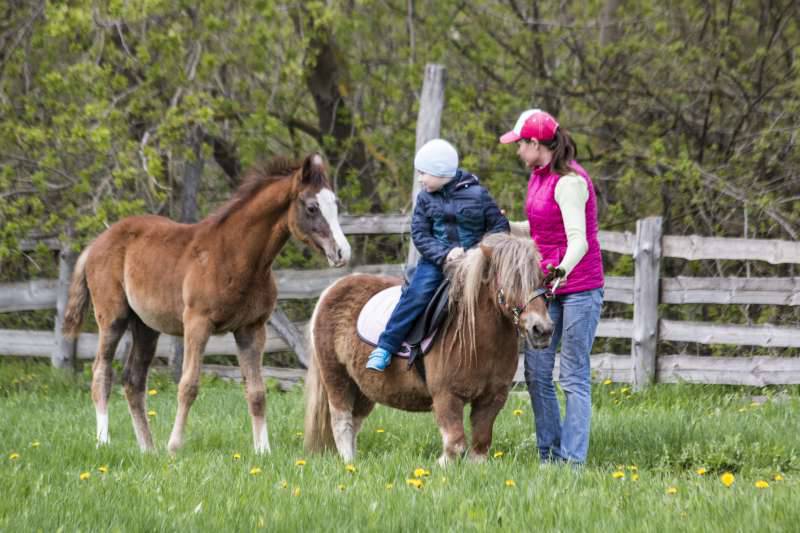 You can ride at all. Ponies, donkeys, horses, camels. The camel, however, from time to time emitted a heart-rending cry and trampled on his limbs, so that there was no one to whom he wanted.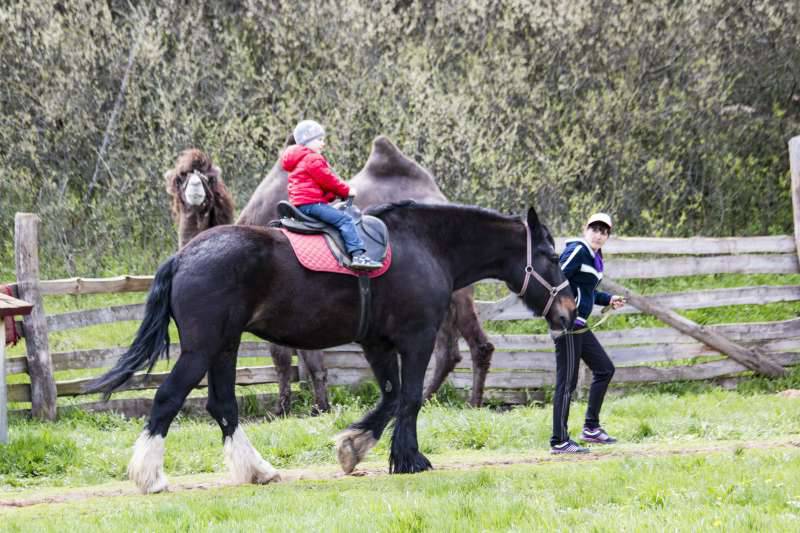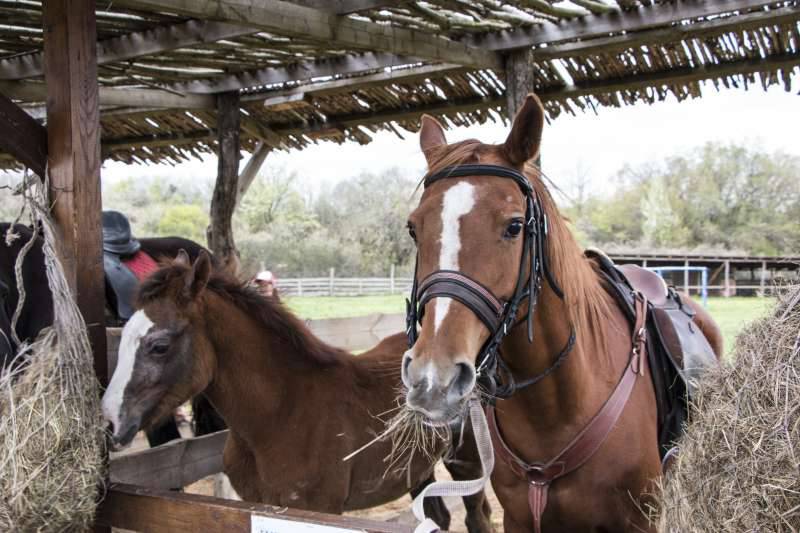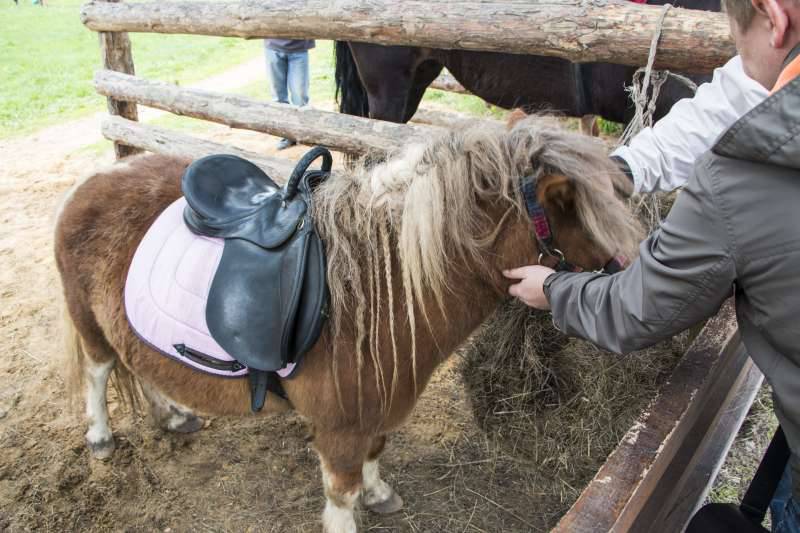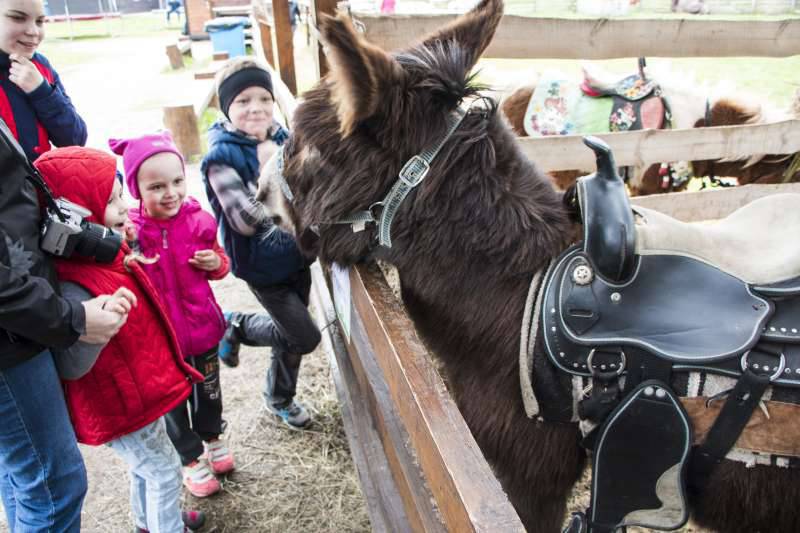 Just look at the burning eyes of children who crowd around animals to think already.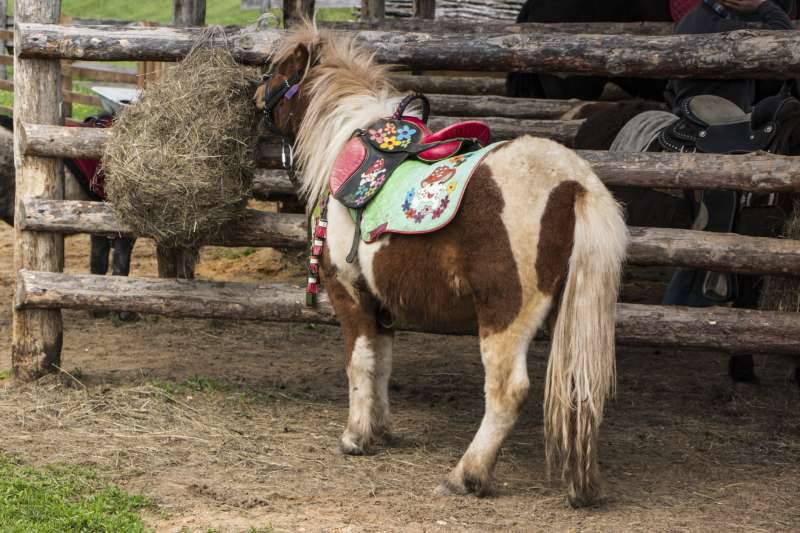 Taxi for the little ones at the gas station.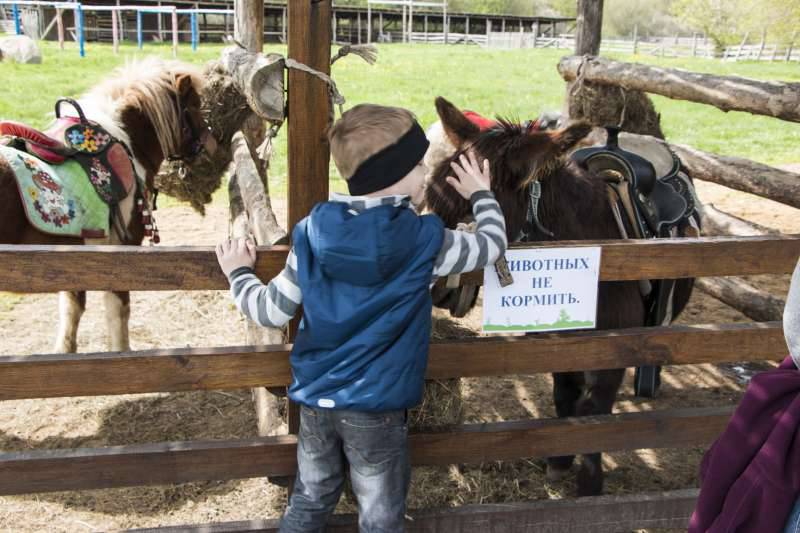 Animals do not feed. And iron and everything else - please.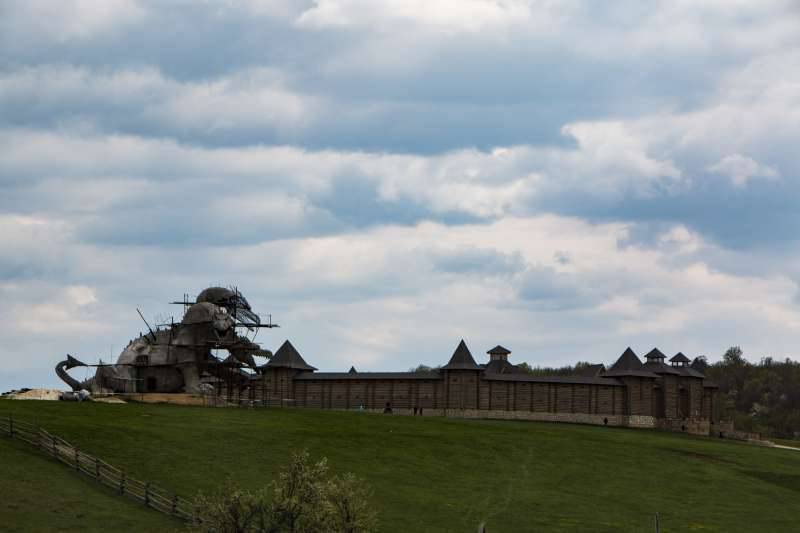 Children's area. Platform can not be called. Square. Which continues to increase.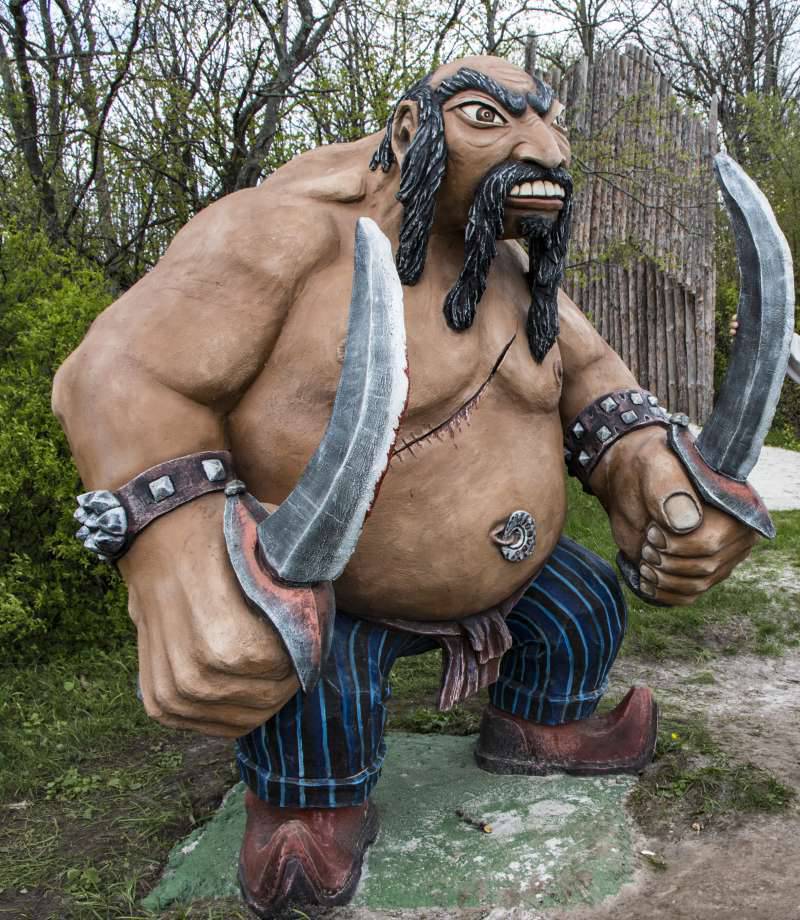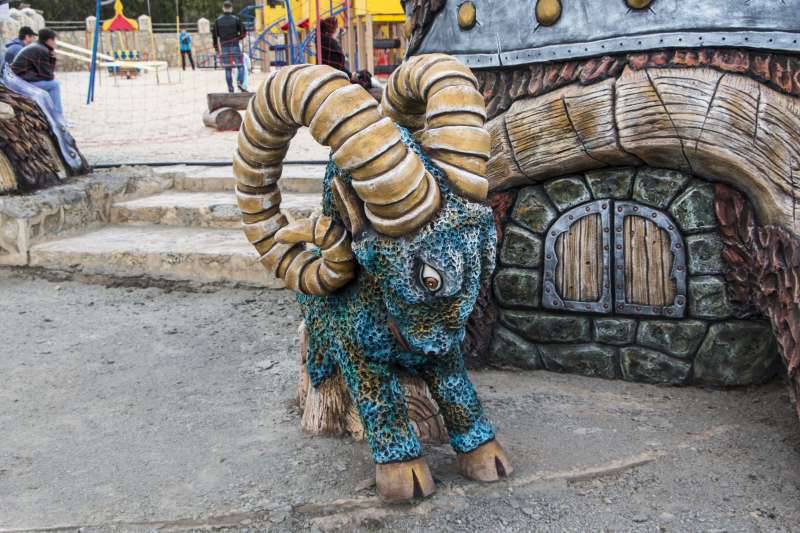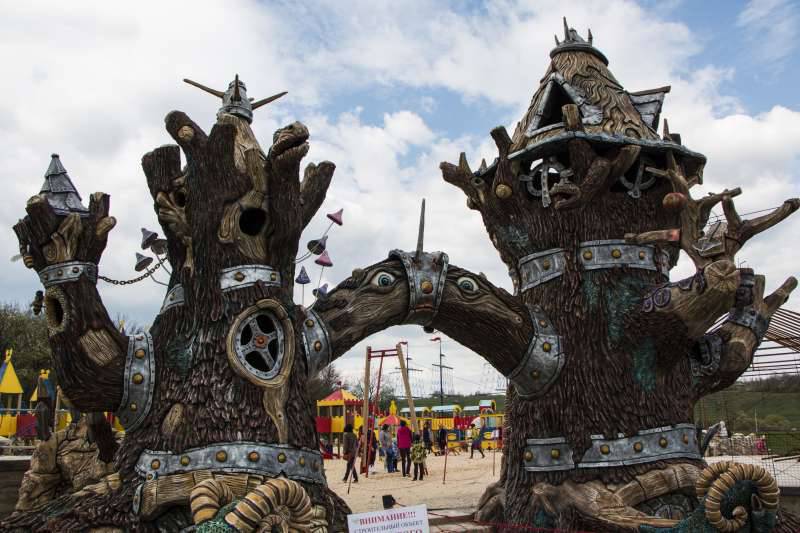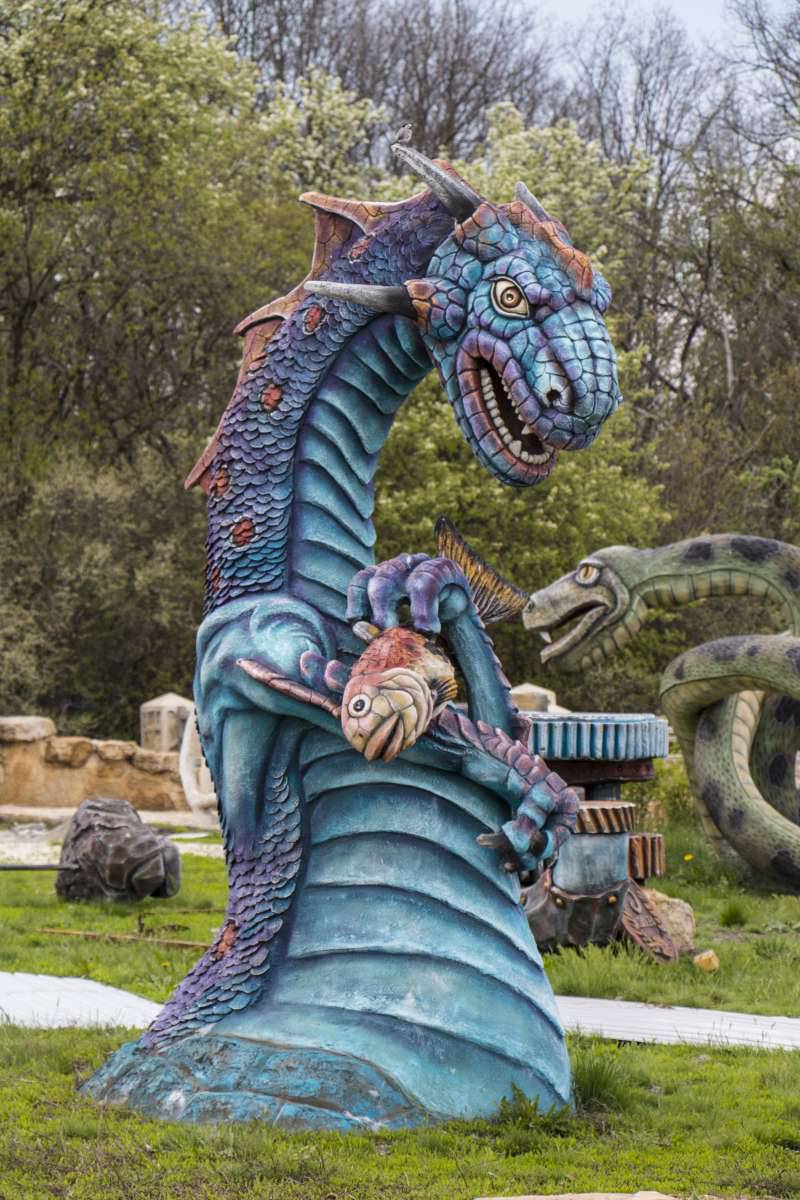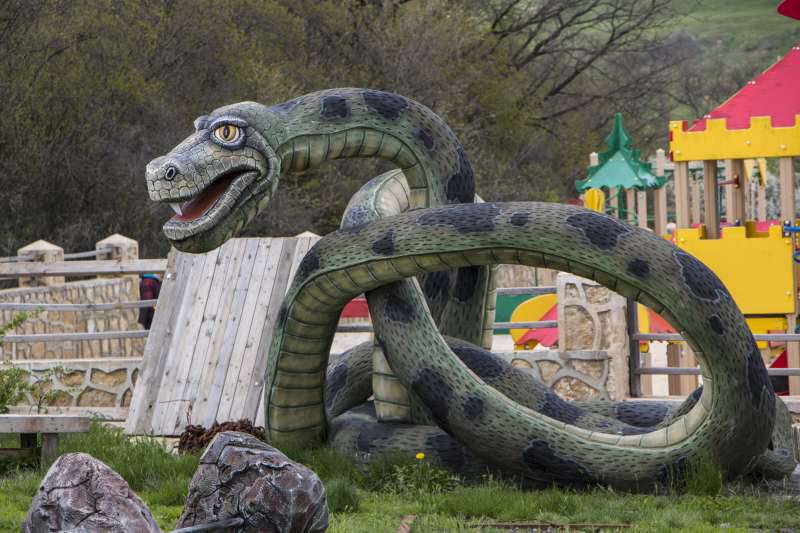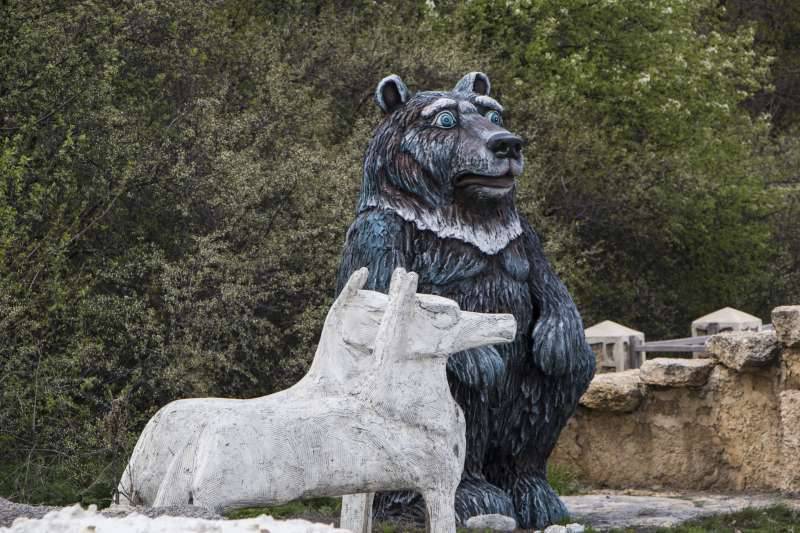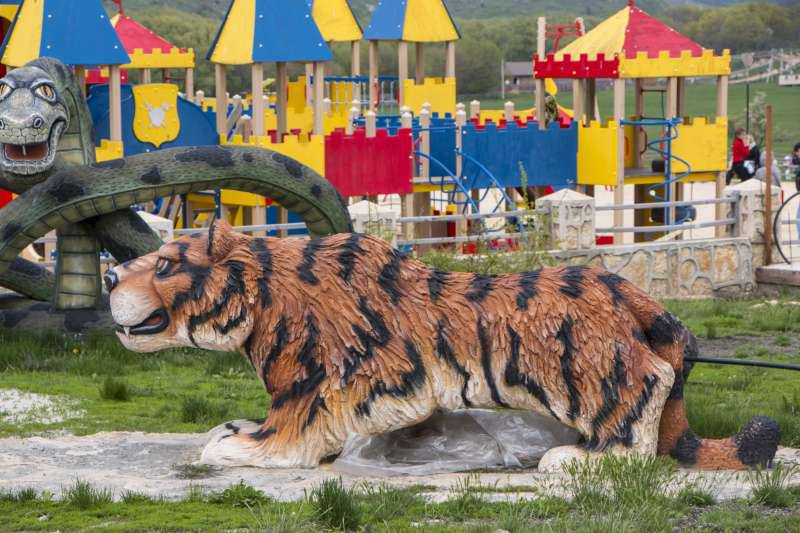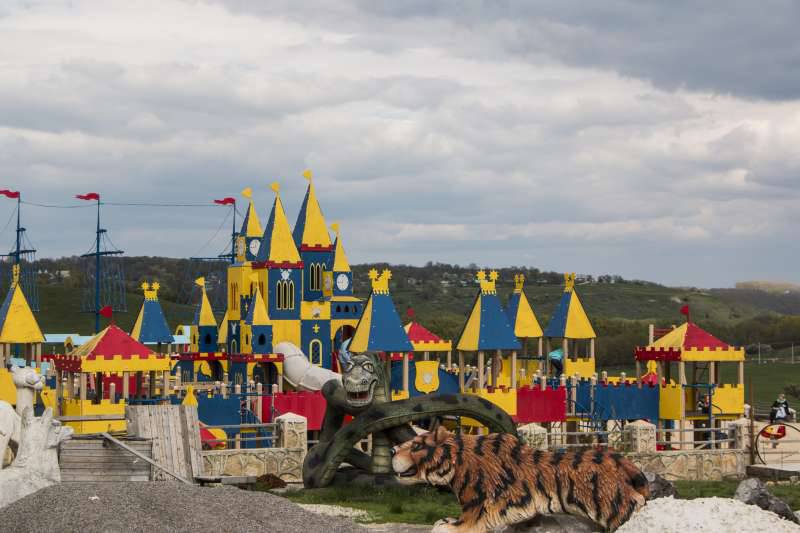 [/ Center]
In general, the day of the visit brought a fair amount of emotion. Hitting the atmosphere that the city masters, that the farm, that the safari park is very, very positive.
I can only refer to negative prices as quite weak for everything that is sold, a small number of toilets (and their quality), and huge distances between objects. The latter, however, is negative only for children.
From the positive - a warm tube atmosphere, a large number of exhibits, which you can climb, jump from them, grab and so on. And just amazing cleanliness throughout the kilometers we traveled. In principle, in one bottle outing on nature, visiting the museum and the zoo.
Of course, they say that Disneyland is steeper a thousand times. But we must begin with something where you can show what we have, unlike Disney. And we have that. For a thousand-year history.
Our story yesterday helps to create a normal tomorrow.