On the day of the 5 anniversary of the liquidation of Bin Laden's No. 1 terrorist, accused by Washington of 11.09.2001 terrorist attacks, CIA head John Brennan was interviewed on NBC, the agency reports
Ридус
.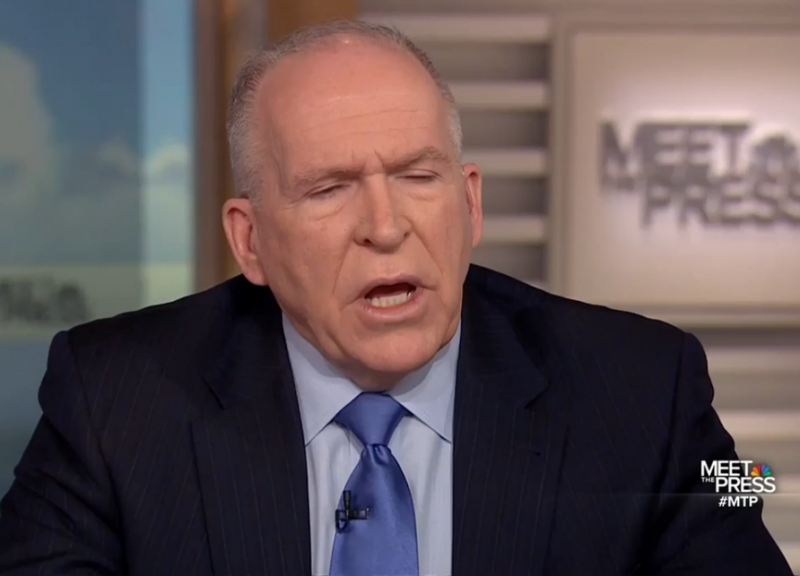 The main idea that during the interview the CIA chief tried to convey to the public was that Saudi Arabia was not involved in the 2001 terrorist attacks in
At the same time, he said that the secret part of the report on the terrorist attacks, which Senator Kirsten Gillibrand requested to publish, will not be made public, as it contained only the initial conclusions of congressmen based on poorly verified data.
"Subsequently, the issues raised in it (in the report) were fully investigated and examined by the commission of inquiry into the terrorist attack 9 / 11," Brennan said.
"They (commission members) made a very clear statement that there was no evidence that indicated that the Saudi government as a whole or Saudi officials individually provided financial support to al-Qaeda," he said.
Earlier, Riyadh said that in the event of the publication of the report, he would sell off his assets in the United States, whose value is estimated at nearly a trillion dollars.
Commenting on the situation, Vladimir Kireev, an expert of the People's Diplomacy Foundation, noted that "in order to preserve the friendship of the States with the Saudis, with which they can influence world oil pricing, American leaders are ready to renounce justice completely."
Washington, as always, is trying to impose its own, profitable version on the world. In this case, the version that only Bin Laden is to blame for the terrorist attacks.
"But many people are not fools at all, and they understand that if they persistently introduce information about one thing, but at the same time hide information about another, then the matter is not clear," said Kireev.