Washington continues to call for an investigation into the mass death of people in Odessa 2 a year ago, reports
RIA News
Statement by State Department spokesman Mark Toner.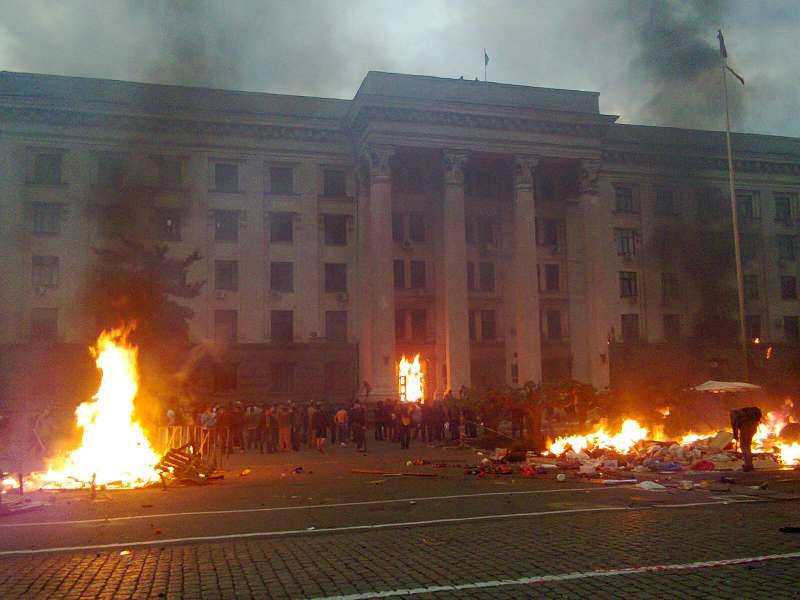 "We firmly condemned this violence at the time when it occurred. Such violence is unacceptable ",
said toner.
For such a tragedy not to repeat, the efforts of all parties are needed. "Russia, the United States, Ukrainians, Europeans, the OSCE — we are all responsible for doing everything in our power to reduce the chances of militants and extremists to carry out such violence, such terrorist actions," said the official.
"It needs to be completed, it will be achieved by investigating and bringing those who have done it to justice. We continue to send this signal to the Ukrainian government, "Toner added.
In addition, according to him, Washington is ready to condemn the threats against the participants of the rally in Odessa dedicated to the memory of the victims of 2 in May 2014.
"We, of course, support any events in memory of this event, but, as is the case with any memorable events, they should be held non-violently. We, of course, would condemn any threats before the commencement of these memorable events and called on all parties for restraint, "Toner said.
The agency recalls that on Tuesday night, at the city hall in Odessa, unidentified participants were beaten up at the indefinite rally held on April 13.