The network has photos of Russian combat robots "Lynx-BP" and "Avatar", which were presented at the exhibition of the experimental laboratory of OJSC "TsNIITOCHMASH", reports
Rossiyskaya Gazeta
.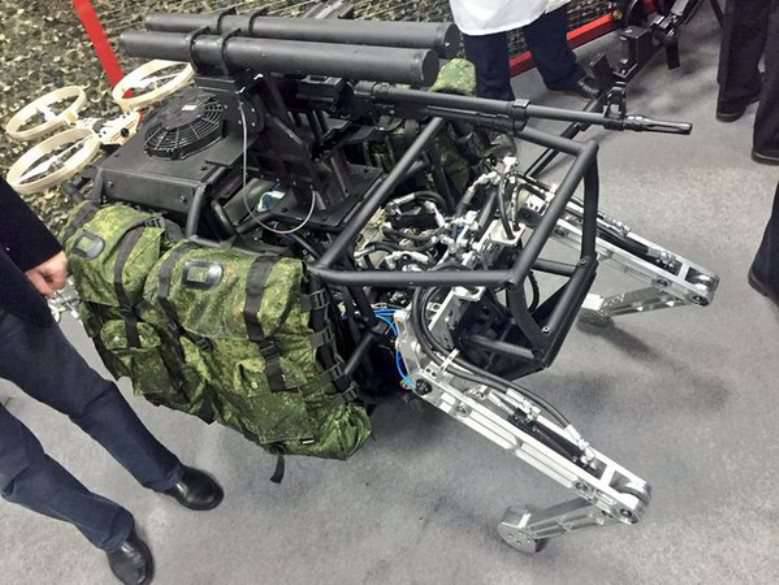 "Within the framework of one of the projects, the Rys development work, we are creating a multifunctional biomorphic robotic complex. The robot will have four legs, that is, it will look like a kind of four-legged creature. The combat robot will most likely be equipped with a machine gun, the installation of anti-tank guided missiles is possible, "said Vladimir Shashok, general director of the Signal Research Institute (Kovrov).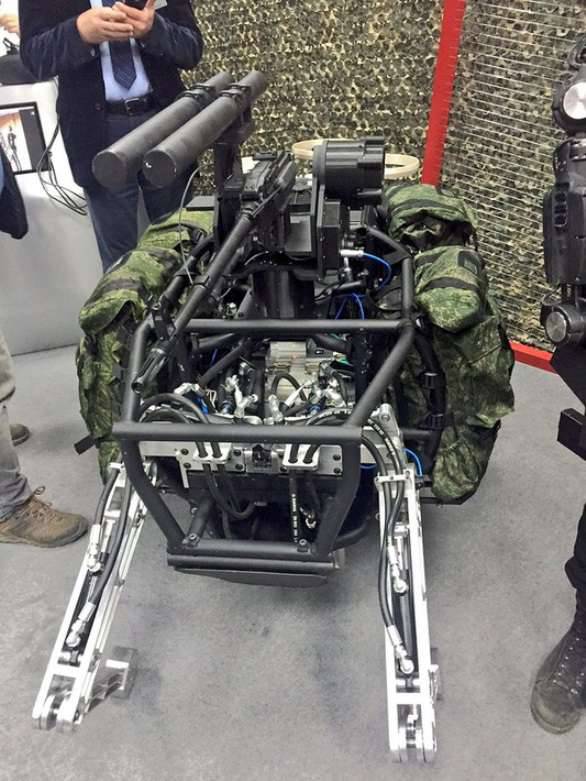 "The robot must be able to move on any surface and on water up to 40 centimeters deep. The machine will overcome thresholds up to 500 millimeters in height, staircases of industrial buildings with inclination to 30 degrees and steps to 200 millimeters, ditches to 500 millimeters wide and millimeters to 400 millimeters wide, "he said.
On the plain "Lynx" will reach speeds up to 15 km / h, over rough terrain - up to 10 km / h. State tests are scheduled for 2019.
The other complex, the humanoid robot Avatar, is being developed by the designers of the Android Technik and the Federal State Unitary Enterprise TsNIImash.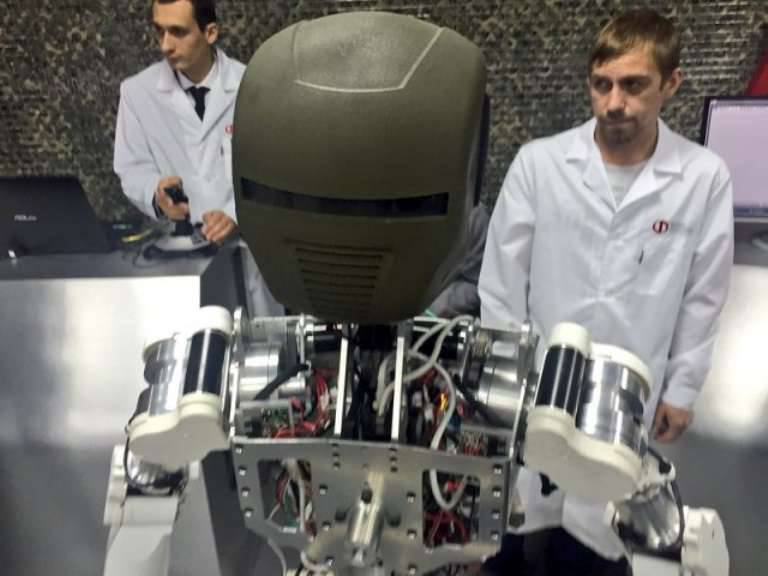 "The work program for this project provides for testing the robot at an obstacle course at the end of the year. Avatar has to overcome its elements, demonstrate the ability to control various technical devices, including a car, climb the ladder, "said Vitaly Davydov, deputy director of the Advanced Research Foundation (supports the development of Avatar).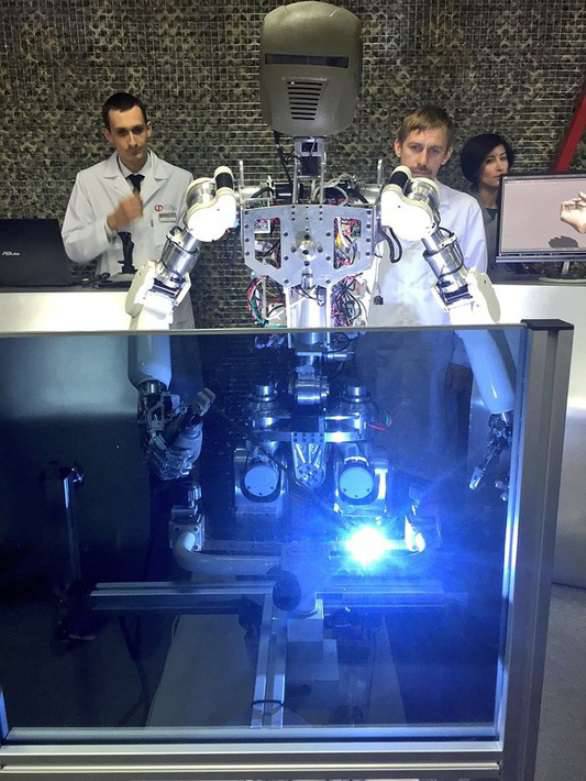 "Initially, the creation of an anthropomorphic (human-like) robot was carried out in the interests of the Ministry of Emergency Situations for rescue work in conditions dangerous for human life and health. However, it was subsequently taken into account that most of the components of the rescue robot can also be used to solve military tasks, "he said.
As Dmitry Rogozin noted earlier, "the use of combat robots is not only a battlefield, it is, first of all, space". According to him, "the development will make it possible to go out into outer space without a special spacesuit and under the control of the operator-astronaut under protection, to carry out particularly complex operations on board the spacecraft."