Once again, the artillery of the Turkish armed forces shelled the positions of the Syrian government army. The fire was opened from the Turkish territory - near the checkpoint Aluichak. Such information is confirmed by the staff of the Coordination Center for reconciliation of the warring parties in Syria. Of
messages
Coordination Center:
From 13.00 to 13.15 24 in April, Turkish artillery bombarded the positions of Syrian government troops from the area of ​​the settlement of Aluichak. The return fire on the positions of the Turkish artillery did not open.
There is a significant intensification of hostilities on the part of groups that identify themselves as the so-called "Syrian opposition." Thus, in the province of Latakia, Ahrar al-Sham militants fired at positions of government troops in the area of ​​several localities. This is Sadran, Rasa (Rasha), Safar, Shmaisa.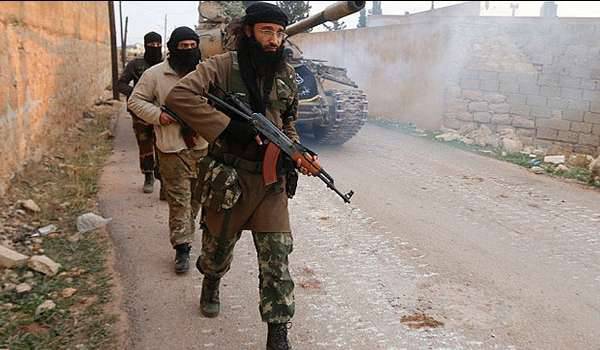 Militants "Dzhebhat en Nusra"
Militants "Jaish al-Islam" made a series of mortar shelling. Several mines exploded at the military hospital in the village of Harasta. Six people were injured.
According to the testimony of specialists of the Coordination Center, over the past day the cease-fire regime was violated at least 9 times. At the same time, the greatest number of violations of the armistice regime was observed in the provinces of Lattakia and Damascus. Fierce fighting goes on in the suburb of Damascus Eastern Guta. The SAR government forces managed to seize several quarters that they lost last Saturday during the offensive of the Dzhebhat al-Nusra militants.