The German military plans to build in Turkey a base for their Tornado planes and tanker aircraft participating in the antiterrorist operation conducted by the Western coalition in the Middle East, reports
TASS
a message from the magazine Spiegel.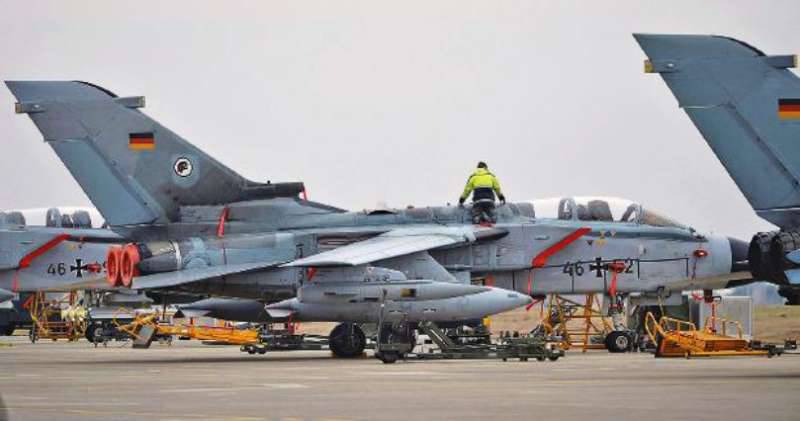 "The German airbase should appear near the already existing Turkish base in Incirlik, which is now used by German soldiers. It will include an airfield, barracks for 400 soldiers of the Bundeswehr, a training ground, as well as a recreation center, "the statement reads. Berlin is ready to spend € 65 million to build a base.
This decision was made by the Bundeswehr on the assumption that "its presence in this region will be long," the newspaper notes.
The agency recalls that in December last year the German parliament approved the participation of the German Air Force in an operation conducted against ISIL in Iraq and Syria. The term of the mission was determined in 1 year, but if necessary it can be extended. On the German side, 6 Tornado reconnaissance aircraft, tankers and one frigate are involved in the operation.