The air force launched a series of strikes against positions of ISIL militants in the province of Rakka. Information Agency
TASS
with reference to the newspaper Al Watan reports that as a result of an air strike in the region of the administrative center of the province of Rakka, several dozen terrorists, including foreign ISIL mercenaries, were killed.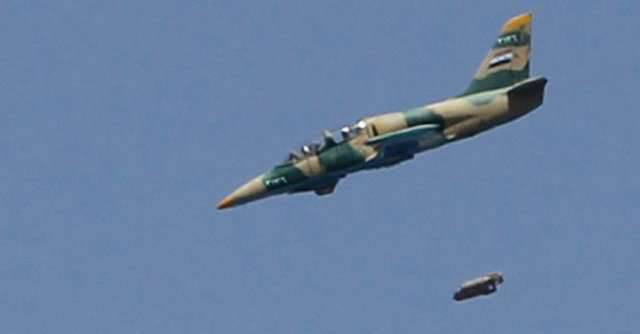 The same source writes that the airstrike was inflicted in the western suburb of Rakka - at the bridge over the Euphrates, where the training camp for female fighters is located. As a result of this strike, at least 13 terrorists, who were trained as suicide bombers to commit terrorist acts, were destroyed. We are talking about a terrorist formation, which is structurally included in ISIS and is called Katiba al-Hasna.
The strikes against ISIS militants continued to the east of the city of Qariatane, which had been liberated earlier by the Syrian army. Air strikes were inflicted on militant positions near the border of Syria and Iraq. At least 25 terrorists were destroyed, as well as several pieces of military equipment.
Against this background, the activation of ISIS militants in the area of ​​the settlement of Deir ez-Zor attracts attention. Igilovtsy managed to take control of several localities that were previously liberated by the government forces of the SAR. Information Service
AMN
referring to the Syrian command, reports that one of the most combat-ready Iraqi militias, Hazh al-Shaabi, has joined the battles with ISIS terrorists in the province of Deir ez-Zor. The Syrian government army and the Iraqi detachment joining the fight against ISIS are fighting for the city of Muhassan in the south of Deir ez-Zor province. The "Hajd ash-Shaabi" fighters successfully proved themselves on the eve of the battles in the suburb of Deir ez-Zor, completely clearing it from the militants of the so-called "Islamic State".