Information Agency
Associated Press
reports the incident during combat training maneuvers of airplanes of the Norwegian Air Force. The report says that the F-16 fighter, performing the flight, was supposed to strike an air strike against a target that was located about half a kilometer from the observation point. However, instead of the F-16 target, the Norwegian Air Force attacked the observation tower itself, in the immediate vicinity of which there were people (according to some sources, these are three servicemen).
The official representative of the Norwegian Air Force reports that the shelling of the observation post during a military plane's training flight occurred last week. Events unfolded a few kilometers from the coast - on the island of Tarva.
According to the official representative of the Norwegian Air Force, the observation tower received "minor damage" and "no one was hurt."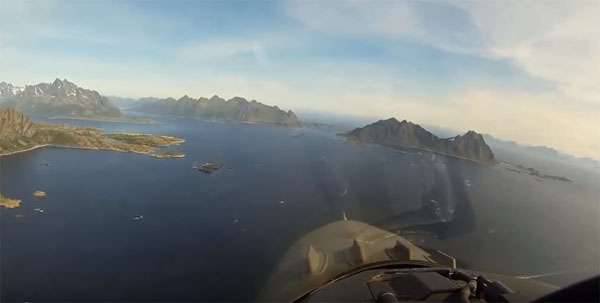 The circumstances of the incident are clarified: why the pilot attacked not the proposed target, but the observation tower, and why at the time of the air strikes at such a small distance from the target there were people.