Russian defenders can take part in equipping the aircraft carrier "Vikrant" under construction in India, reports
RIA News
the message of the director of international cooperation of the corporation Rostec Viktor Kladov.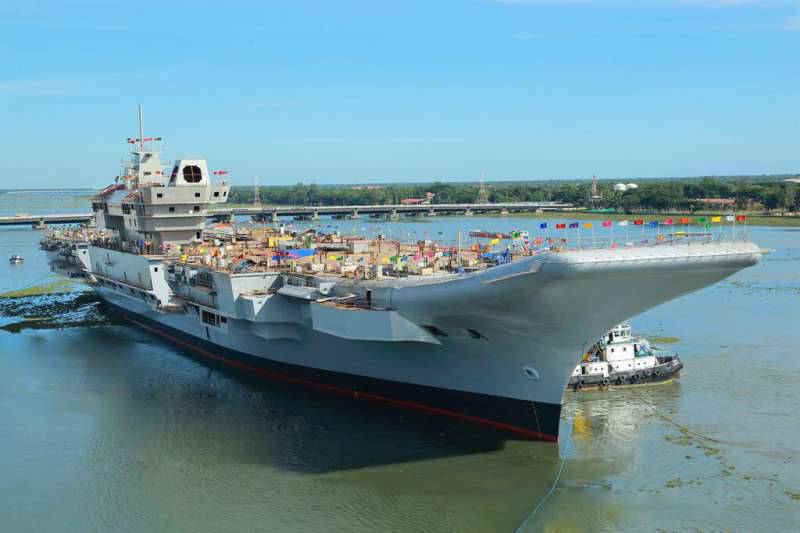 Indian aircraft carrier Vikrant under construction after launching at the shipbuilding enterprise Cochin Shipyard Limited (CSL). Cochin, 10.06.2015.
To the question of the correspondent, "Does Russia plan to participate in the project of a new Indian aircraft carrier," Kladov answered:
"Of course. In India, the second aircraft carrier is now being built, the first, as you know, was built in Russia - the Admiral Gorshkov was converted and overhauled. The Indians build the second aircraft carrier Wikrant, but, of course, they need technological assistance - these are technologies construction of aircraft carrier, and numerous onboard equipment ".
"Onboard the aircraft carrier can be delivered guidance systems, air defense systems, as well as various onboard weapons systems, including anti-ship. The aircraft carrier is a large platform, and we have something to offer our partners, "he said.