During a meeting with Romanian counterpart Klaus Johannis, President of Ukraine Petro Poroshenko discussed the possibility of deepening military and military-technical cooperation through NATO. Poroshenko links one of the areas of such cooperation with the opportunity to join the NATO program in the Black Sea. According to the President of Ukraine, Ukrainian ships
fleet
could become part of the NATO "Black Sea Flotilla".
Poroshenko said (the publication on his page in
Facebook
):
Ukraine is ready to join the creation of the Black Sea flotilla under the leadership of NATO. The goal of the initiative is to strengthen the presence of the Alliance and strengthen security on the Black Sea.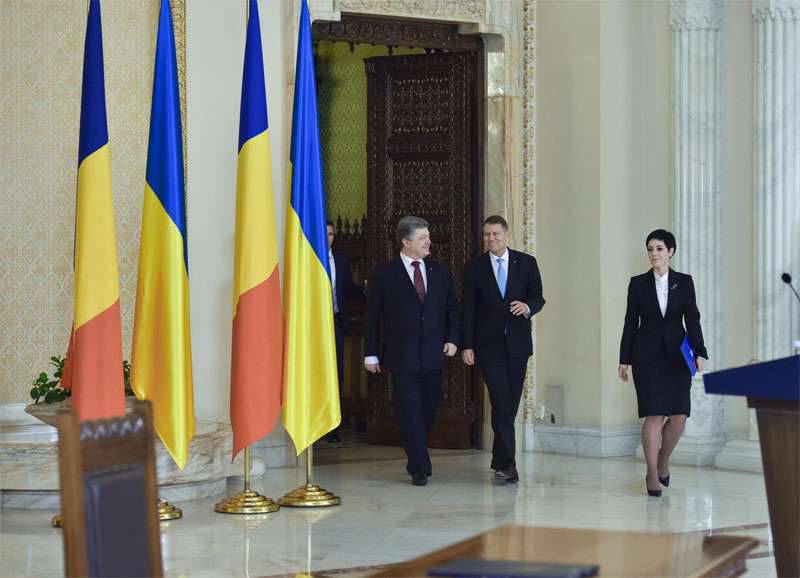 Poroshenko:
We also talked with Klaus Johannis about the possibility of creating a joint Ukrainian-Romanian-Bulgarian brigade like the Ukrainian-Polish-Lithuanian. Such steps will only strengthen security and confidence in the region and throughout Europe.
In addition, Poroshenko said that Ukraine and Romania signed an agreement on joint border patrols. At the same time, the Ukrainian president noted that this would allow "combating smuggling, illegal migration and effectively counteract corruption."
Poroshenko also suggested that Romania actively use Ukrainian underground gas storage facilities "to increase the energy security of both Ukraine and Romania itself". Security from whom? From Russia? So Romania itself buys gas from the Russian Federation ... For some reason, Poroshenko did not say a word about it.