The representative of a group of American troops involved in operations in Iraq and Syria, Colonel Stephen Warren, said that the United States "are monitoring the conduct of the air operation of the Russian Federation Air Force" (in the SAR). According to the American colonel, "the trend has changed." Warren said that earlier before 80% of the strikes of the Russian Aerospace Forces in Syria "accounted for the representatives of the Syrian opposition, and now about 70% of air strikes accounted for by ISIS militants.
The colonel adds that according to their "observations", Russian aircraft are attacking ISIS and Dzhebhat an-Nusre.
The "observations" of the American colonel look entertaining, but there are certain questions for the colonel: is the US struggle against international terrorism in Syria and Iraq finally reduced to the fact that the so-called coalition is watching the actions of the Russian videoconferencing system? And for whom today the bombers of the "coalition" put their airstrikes, if it is well known that for more than two years the United States and its partners did not have enough to defeat the ISIL fighters on at least one sector of the "fight against terrorism" ...
The media cite several more statements by Colonel Warren, some of which are:
We are very concerned about the recent increase in the number of violations of the truce in Syria. Syrian regime clashes with other forces. We monitor the concentration of Syrian government troops in the Aleppo area. And we have repeatedly urged Russia to influence the Assad regime in order to stop it.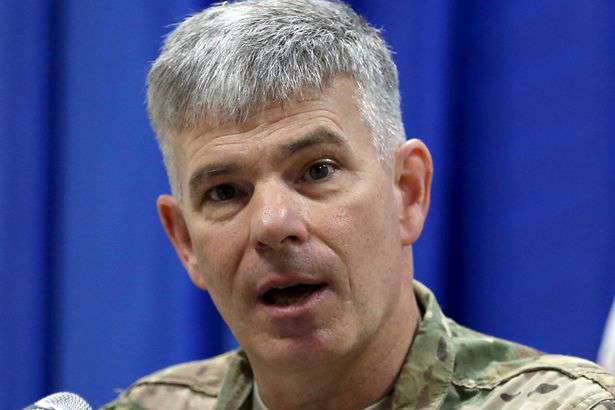 And when will the United States itself influence, for example, Turkey, so that it stops the frank support of the militants in the north of Syria, and when will they take up the business, and not populist statements in the rhetoric style of world gendarme?