In the United States, the discussion continued on the future use of Russian RD-180 rocket engines. The topic of "American import substitution" in the rocket industry is most actively discussed today in the Senate. So, US Deputy Secretary of Defense Frank Kendall, speaking to US senators, in response to a question about when the US would stop using Russian-made engines, said literally the following (translation
RIA News
):
We want to get rid of the RD-180 as soon as possible, we do not want this dependence on the Russian source of supply for our launch vehicles. We would like to advance in this - through a public-private partnership in launch services, and we think this is the best way from a business point of view.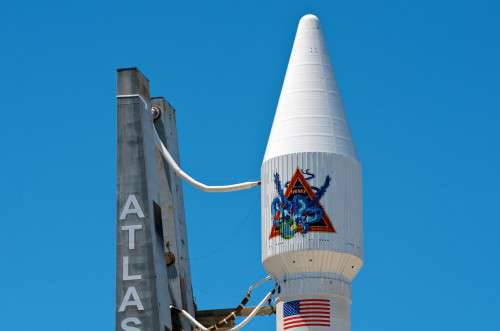 Kendall noted that competitive advantages over Russian rocket engines are needed, making it clear that purchasing the RD-180 for the United States is simply economically beneficial. According to the Pentagon's deputy head, there is a competition option offered by SpaceX.
Kendall:
This will significantly reduce prices. So competition is very important in order to control these prices.
It is noteworthy that the US Congress lifted the ban that had been in force for several months, which was previously introduced on the initiative of Senator John McCain. The ban concerned the purchase of rocket engines from Russia and the intensification of American developments. Washington is planning to create its own production of rocket engines, which was scheduled for 2017 year. However, it turned out that the price of such an engine would be many times higher than the price of the RD-180, and the manufacturers of the 2017 would not have time to create a full-fledged and reliable engine. Plans had to be adjusted in the direction of offset dates.
In this regard, today it is strange to speak of the United States as a full-fledged space power, if only because the United States does not have its own rocket engines or a spacecraft for delivering astronauts to the ISS.