There are reports that the Egyptian Ministry of Defense has turned to Russian colleagues with a request to supply radio-electronic equipment for Mistral helicopter carriers acquired from France. It is about the very Mistral-type ships that were built for the Russian Federation at the shipyard in Saint-Nazaire, but the deal fell through in connection with the sanctions, and France paid compensation to Russia.
Information Agency
TASS
With reference to a source in the Egyptian military department reports:
The Egyptian military delegation, which held talks with Rosoboronexport, unequivocally announced its desire to install Russian radio-electronic weapons, including radio-electronic warfare equipment, purchased from France Mistrals, and requested it to be delivered.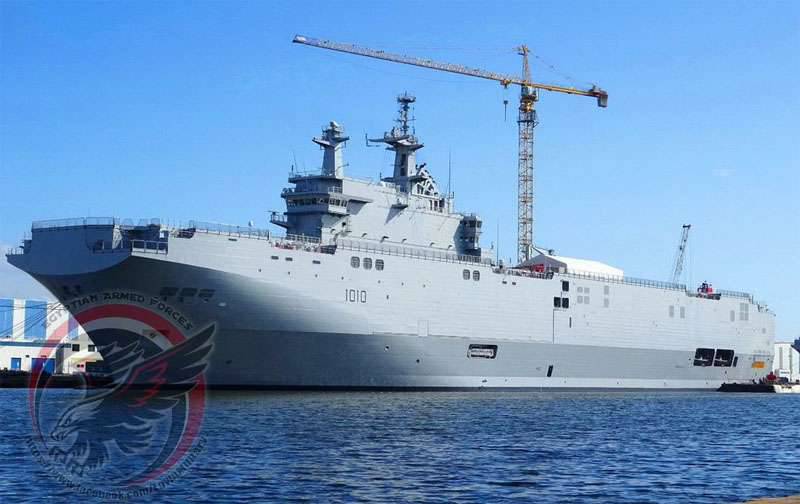 It is noted that the main Egyptian military department is preparing a request to Rosoboronexport with a proposal to purchase specific radio-electronic equipment that will be installed on the helicopter carriers. Recall that after the conclusion of the contract between Egypt and France, warships received new names. From "Sevastopol" and "Vladivostok" they turned into "Anvar Saddat" and "Gamal Abdel Nasser" (the names of the Egyptian presidents).
Earlier it was reported that Russia and Egypt were negotiating the purchase of Russian equipment for helicopter carriers, but the results of the negotiations were not reported. Now it is clear that a contract may be concluded soon.