If Pyongyang is decided on the next, fifth, nuclear test, then more stringent measures will be taken against it,
Lenta.ru report
statement by Assistant Secretary of State Danny Russell.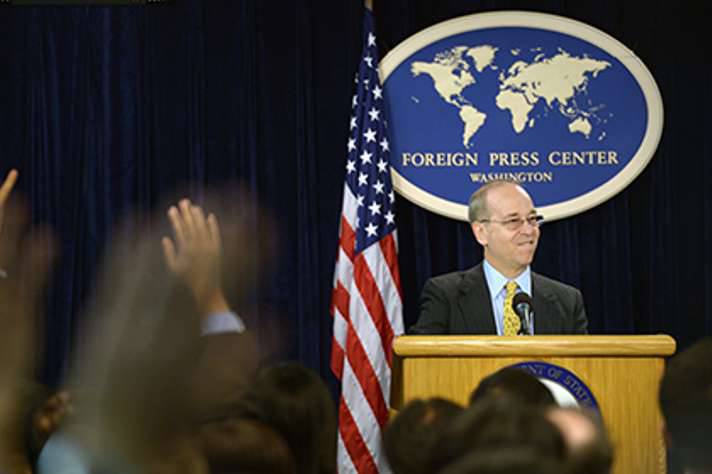 Such measures could be, for example, "the overlapping of foreign exchange earnings into the country from North Koreans working abroad," said Russell.
"It's like treating a disease. If the effect is insufficient, the dose increases, "he said.
According to him, "new sanctions by the UN Security Council, separately by the United States or a group of states from the countries of the European Union and Southeast Asia together with the United States" are also possible.
In addition, "if Pyongyang decides on another nuclear test, the United States, South Korea and Japan will take additional measures of a defensive nature."
Recall, 2 a day ago, the South Korean government reported, citing intelligence, about preparations being made in a neighboring country for another nuclear test.