The channel Romanautoreview published a video recording the strikes of a Russian bomber on ice jams on the Northern Dvina near Velikii Ustyug, the newspaper reports
Look
.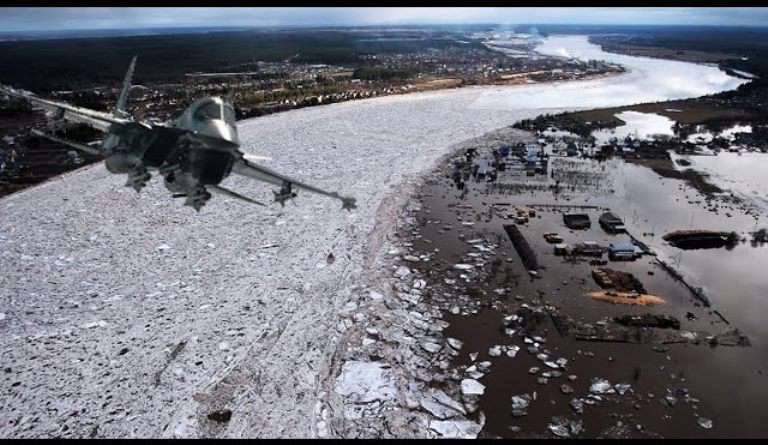 The video shows how the Su-34 enters the bombardment of congestion and dumps ammunition into the riverbed at a pre-designated area.
The head of the Ministry of Emergency Situations Puchkov then said: "The pilots of the VKS showed accuracy, the traffic jam was partially destroyed. Ice went.
Earlier, a similar operation was carried out by Russian pilots on the Northern Dvina in the Arkhangelsk region.