The Minister of Internal Affairs of Ukraine Arsen Avakov on his page on the Facebook social network (and for some time now this has been an official platform for publication
News
from representatives of the Ukrainian authorities) presented the next version of the losses among the military personnel of the Ministry of Internal Affairs of the country in the "ATO zone". According to the new version of Avakov, in two years of the civil war, which Ukraine stubbornly does not want to recognize as civilian, 308 were killed and 1228 representatives of the national guard and other units and formations of the Ministry of Internal Affairs of Ukraine were wounded.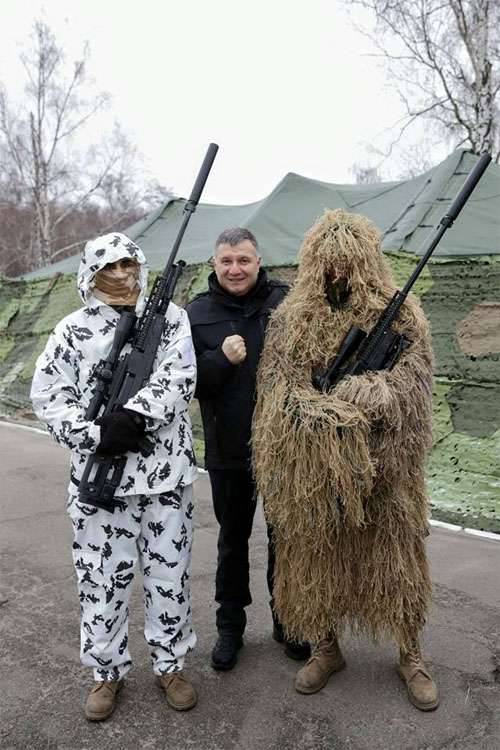 Avakov (spelling and punctuation of the source is preserved):
They remembered the dead, remembered how many were crippled, how many of our children could, after being wounded, returned to service. They exchanged anger for talkers and talkers.

Everything is bubbling inside me when someone impressively talks about the mythology around the volunteer battalions.

I will give today the official statistics on the wounded and dead - for the first time. There is no secret here .. but there is a reproach to the swindlers who question the feat of the guys .. Why the official one? Because there were losses and those that were not included in our records - the guys died in battle, not having time to properly take shape in the units. They came to the front, leaving the formalities for later.

During these two years in the divisions of the Ministry of Internal Affairs and the National Guard under:
- Killed 308 people. Including from dobrobat - 205 (108 - national guardsmen from Donbass, Azov, Bat. Im. Kulchitsky, 97 - from battalions of the Ministry of Internal Affairs ..)
- Wounded 1228 man. Including from the composition of dobrobat - 701.
- Missing - 41 Fighter
- In captivity (according to our information) - 10.

It is unfair and unfair to keep quiet about the guys who gave their lives and health in this war! It's mean to downplay their feat!
Already it seems to someone uncomfortable in a series of peaceful life of the capital and other peaceful cities to remember ..
But according to the estimates of the commander of the Donbass battalion S. Semenchenko mentioned by Avakov, the National Guard under Ukraine lost several hundred people in the Ilovai pot alone.
It is strange that it dispenses with no-loss claims ...
It is noteworthy that Avakov uses the word "war". But wasn't Mr. Avakov himself one of the initiators of calling the conflict in Donbass not a war, but an abstract abbreviation "ATO", which a priori characterizes millions of Donbass residents as terrorists? ..