Russian Defense Minister Sergei Shoigu inspected the progress of construction work on Alexandra Land. This island is part of the Franz Josef Land archipelago. According to the official representative of the main defense department of the Russian Federation, Major-General Igor Konashenkov, the Minister of Defense examined the housing and administrative complex under construction, called the "Arctic Trefoil". The total area of ​​the military complex will be more than 14 thousand square meters.
It must be recalled that this is a complex of buildings and structures of military infrastructure connected to each other by special transitions. Such a scheme of the complex will allow servicemen to move from one segment to another, without going out into the street, which is of particular importance in the conditions of the Far North.
Of
statements
Igor Konashenkov:
The head of the military department heard reports from the Northern Command
fleet
and construction organizations, checked the quality of construction work at the facilities of the administrative-residential complex, power unit and water treatment facilities.
The builders of the complex told Sergey Shoigu that the construction is carried out using modern materials and technologies, which allows to achieve high energy efficiency.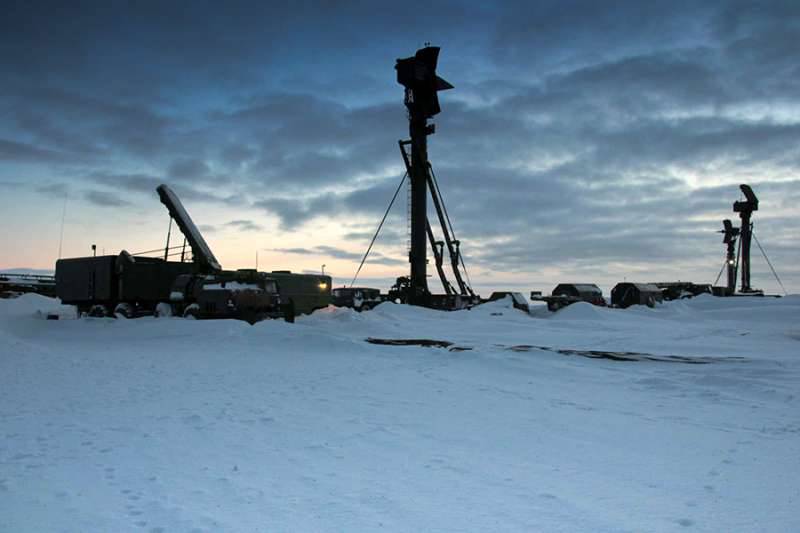 Simultaneously with the construction work on the construction of a modern military camp, work is underway to clean up the island from debris that has remained on Franz Josef Land since the Soviet era. The first is the removal of barrels in which fuel remains. Empty barrels are compressed with a press and are also transported by ship to the mainland for recycling.
The press service of the Defense Ministry of the Russian Federation reports that Sergei Shoigu inspected the course of the performance of combat duty missions by military personnel of the anti-aircraft missile defense units of the Federation Council of the Russian Federation.