The official representative of the Israeli army, Peter Lerner, reports that the Israeli troops began military maneuvers in the Golan Heights. According to the publication
The Jerusalem Post
Israeli military exercises will last about a week in the region. At the same time, the Golan Heights themselves, which are the subject of the sharpest territorial dispute, Peter Lerner calls the "northern military district of Israel."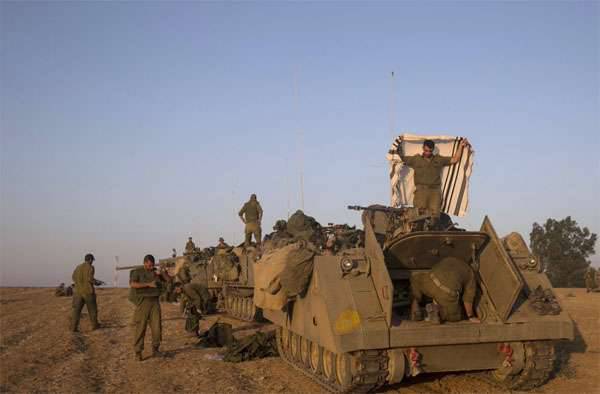 According to the same Peter Lerner, exercises in the area were planned by the Israeli army.
It should be noted that for the first time in
stories
Israeli Prime Minister of this country held a cabinet meeting on the territory of the Golan Heights.
TASS
cites a fragment of a statement by the head of the Israeli Cabinet, Benjamin Netanyahu, who visited the Golan Heights the day before:
The Golan Heights will forever remain in the hands of Israel. Israel will never retreat from the Golan Heights.
For reference: The Golan Heights from 1944 to 1967 of the year were part of the Syrian province of Quneitra. During the so-called. The Six Day War Israel occupied these territories. In the 1981 year, Israel adopted a document that declared its sovereignty over the Golan Heights. In the same year, the UN Security Council responded with resolution No. 497, in which it was said that Israel had annexed the Golan Heights. The resolution described the actions of Israel illegal. Disputes regarding the identity of the Golan Heights do not subside to this day. Under any sanctions for the recognition of the Golan heights by its territory, Israel from the "international community" did not fall.