The Brazilian Defense Ministry will purchase a shipment of Iveco LMV (4х4) armored cars from Italians, a blog reports
bmpd
with reference to the magazine "Jane's Defense Weekly".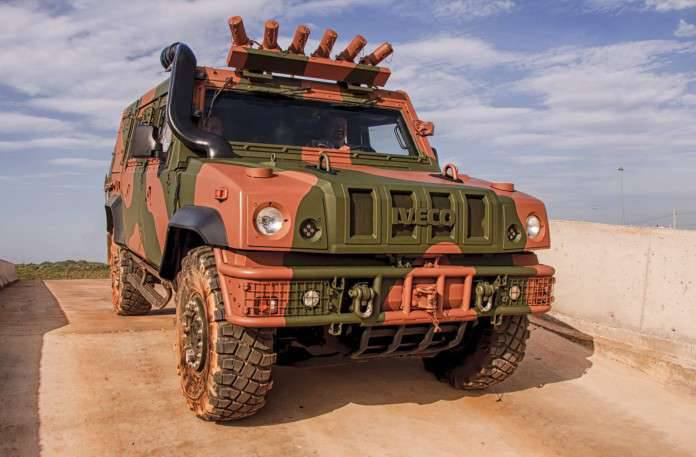 In the near future, the military will begin negotiations with Iveco over the acquisition of "the first 32 LMV machines in a multi-purpose configuration," the procurement management of the Brazilian Ministry of Defense reports.
"After the" direct "purchase of 32 light armored vehicles from the manufacturer, it is planned to purchase two more batches of 77 armored vehicles for the Brazilian army in each of seven variants (multipurpose, command and staff, a light anti-tank missile, a carrier for reconnaissance radar, a vehicle EW and machines of advanced artillery observers), "the article says.
At the same time, the first 77 vehicles will be assembled in Brazil from Italian vehicle sets, and subsequent ones will be manufactured under the license "with an increased share of localization".
It is also reported that "LMV machines in Brazil should be equipped with a remote-controlled machine gun REMAX (Reparo de Metralhadora Automatizado X) assembled by ARES Aeroespacial & Defesa (Brazilian branch of the Israeli group Elbit Systems)."
Lightweight armored vehicle Iveco LMV and armored personnel carrier VBTP-MR Guarani (right) developed and manufactured by the Iveco group for the Brazilian army