More than 5 thousand soldiers involved in the British-French exercises Griffin Strike, reports
TASS
the message of the Ministry of Defense of the United Kingdom.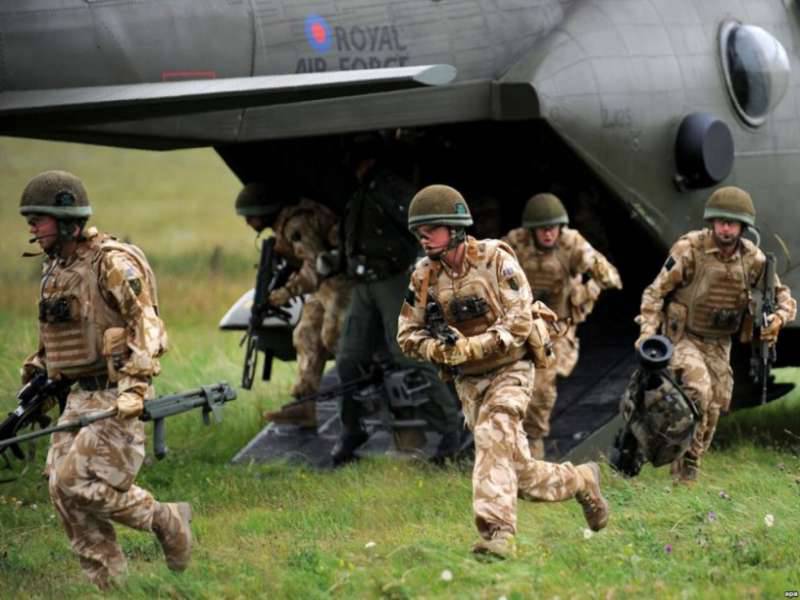 The maneuvers "will be a test for multinational united expeditionary forces (created in 2010 D), which are able to quickly deploy forces in conflict zones before a wider NATO operation or coalition or to perform peacekeeping functions, eliminate the consequences of natural disasters or meet requests for humanitarian assistance ", Says the release.
The ministry noted that "for the first time, a check on the readiness of the British-French expeditionary forces includes maneuvers on land, at sea and in airspace."
"The united group will combine the power of two of the largest troops in the world with the support of our growing defense budget. This will give us the opportunity to quickly deploy forces together with our French allies, helping to strengthen the security of Great Britain and the whole world ",
quoted by the press service of the head of the British military department Michael Fallon.
According to the report, "the British fighter jets Eurofighter Typhoon and the French Dassault Rafale taking part in the exercises will fly from the Royal Air Force Limes airbase in the English county of North Yorkshire."
In the area of ​​the south-west coast of England "maritime maneuvers will take place, in which ships of the British Navy Ocean, Bulwark and Duncan will be involved, as well as French ones - Dixmude, Cassard and La Motte Piquet".
The ground forces, represented by the British Army 3 Division and the French Army 7 Mechanized Brigade, will be deployed in Wiltshire on the Salisbury Plain.
The teachings will end on April 23.