The Russian Ministry of Defense highly appreciated the high-speed Internet access reliable systems that were tested at the Russian Hmeimim airbase in Syria. Based on the analysis of data on the course of operation of such complexes in the Defense Ministry of the Russian Federation, it was concluded that additional purchases of such equipment should be made for the Armed Forces of Russia.
RIA News
cites a fragment of a statement by a representative of the United Instrument-Making Corporation, which is engaged in the production of the above equipment:
During the combat operation in the SAR, the work of the upgraded P-169 and P-380K communication complexes was tested. During testing, the systems are recognized as reliable and effective. According to the results, a positive decision was made on additional supplies of this equipment to the Armed Forces of the Russian Federation. These systems allow you to organize the work of departments in a single information field. They provide a digital connection of a modern reliable level, including high-speed "army" Internet, as well as video communication.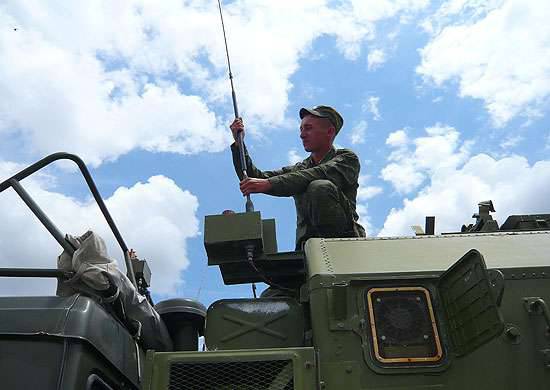 Video communication, for example, is used for broadcasting briefings held at the Coordination Center for Reconciliation of the Warring Parties, located at Khmeimim Air Base, as well as for exchanging operational data with the General Staff of the Russian Federation.
From the description of the P-380K communication system functional, capable of operating in the temperature range from -50 to + 60 Celsius:
establishment of automatic connection of subscribers between themselves and subscribers of the network formed by the P-380K and PSTN equipment;
indication of the state of the power supply system and the state of G.SHDSL lines;
built-in protection against the formation of communication loops when connecting external digital interfaces;
the possibility of "hot" backup of digital communication lines;
functional diagnostics of the switch state and connecting lines.