Militants "Dzhebhat en Nusra" concentrate forces in the west of the largest Syrian city of Aleppo (Aleppo). From various provinces of the SAR, Aleppo arrived before the 350 militants, who, according to Syrian military intelligence, are preparing together with other terrorists of the Front al-Nusra to attack the positions of the government army and Kurdish militia units that control several quarters in Aleppo.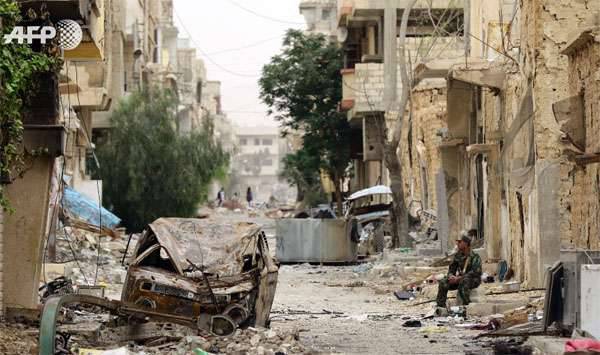 The concentration of militants is noted in the neighborhoods and settlements of Muheim-Handrat and Ballyrmun.
Press office
Ministry of Defense of the Russian Federation
publishes a statement in which it says that the Dzhebhat en Nusra group received retrofit in the form of two armored vehicles (BMP), as well as 13 off-road vehicles with large-caliber machine guns and anti-aircraft installations.
Against this background, attention is drawn to the statement of the Prime Minister of Syria, Wa'il al-Haliki. According to al-Khalik, a joint operation of the Russian Aerospace Forces and the ATS forces is being prepared to free Aleppo from terrorist groups that continue to ignore the cease-fire regime, and which are recognized by the UN Security Council as terrorist groups.
Vailia al-haliki quotes
TASS
:
Together with our Russian partners, we are preparing for an operation to liberate Aleppo and block all illegal armed groups that have not joined or violated the armistice agreement.