Frank-Walter Steinmeier, head of the German Foreign Ministry, spoke in favor of returning the Russian Federation to the G8 (today this organization represents the United States and the Big 6), but not now ... According to Steinmeier, it is impossible to resolve international conflicts without participating in such a decision Russia. Reported by the information service
DPA
.
A statement by the head of German diplomacy in Japan's Hiroshima on the occasion of the next G7 summit:
I would not want the existing G7 format to be long-term, we need to create the conditions for a return to the G8 format - to include Russia. However, I believe that this year such conditions did not work out. The rest of 2016 of the year should show whether Russia intends to play a constructive role, for example, to resolve the conflict in Syria.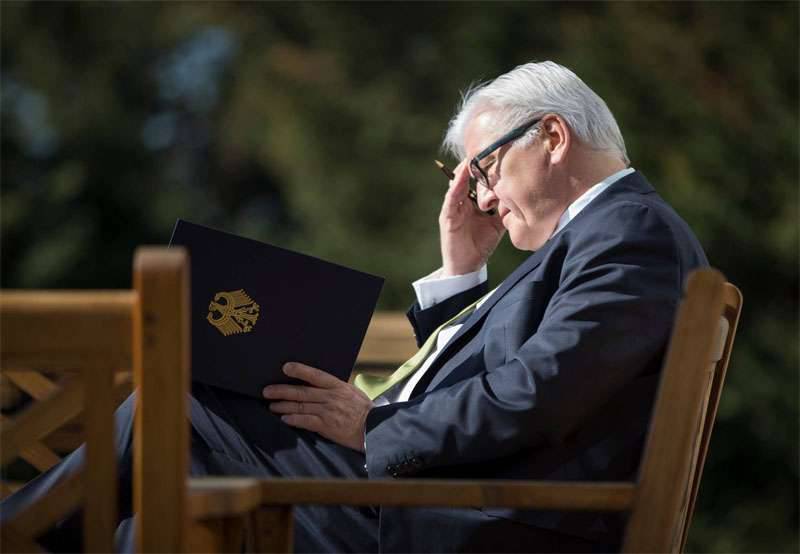 This statement is interesting, if only by the fact that the same Germany cannot clearly explain, and what role it plays in resolving the Syrian conflict. In addition, Mr. Steinmeier did not explain his personal participation in the actual sponsorship of the coup in Kiev. If Mr. Steinmeier has forgotten, then it is worth reminding him that it was he, along with his French and Polish colleagues, who was the guarantor of the fulfillment by both parties of the agreement between the then Ukrainian authorities and the opposition. President of Ukraine Viktor Yanukovych signed an agreement, the Foreign Ministry of Germany, France and Poland put their "guaranteeing" signatures, and where is that agreement now, where is Ukraine itself now? ..
Is it not time Frank-Walter Steinmeier thinks about how effective he is with such "guarantors" today, is this (not that big) American "six", and is it interesting for Russia to come back ...