The Deputy Minister of Defense Yuri Borisov expressed the hope that after the tests and serial deliveries to the Russian army, the self-propelled howitzer "Coalition-SV" will be in high demand from foreign customers, reports
RIA News
.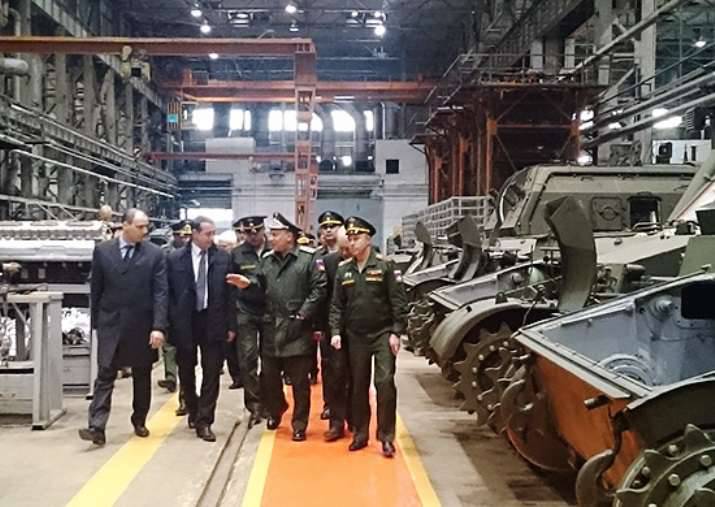 "This is a unique artillery installation, this is the future of artillery. Only two armies own similar products in the world. This is a competitive product, and I hope that after completing all the tests, it will have a huge export potential ",
said the deputy minister during a visit to the Uraltransmash plant.
When asked about the needs of the military department in such howitzers, Borisov replied that "at present, the share of modern weapons in the Ground Forces is about 39%, while reaching at least 70% by the end of 2020 of the year."
"I must say that the state defense order in the supply and repair of artillery weapons has grown in recent years, the demand for this is enormous. Moreover, new "Coalition" artillery mounts have appeared, which everyone could observe at the Victory Parade, "he noted.
According to Borisov, "at the enterprises of Uralvagonzavod in Yekaterinburg, technological re-equipment is proceeding at a rapid pace, multi-axis machines are emerging, which positively affects the quality and reliability of equipment."
"I am very pleased with the trip. I believe that the Ekaterinburg enterprises of the Uralvagonzavod holding will provide us with all the products and will not disrupt the state order of the 2016 of the year, "the deputy minister added.
Information:
"The Russian 152-mm self-propelled howitzer of the 2C35 Coalition-SV brigade unit is designed to destroy tactical nuclear weapons, artillery and mortar batteries, tanks and other armored vehicles, anti-tank weapons, manpower, air defense and missile defense systems, command posts. An experimental batch of self-propelled guns was demonstrated among other models of the latest armored vehicles at the Victory Day parade on May 9 in Moscow. "