After a very loud detention in the Turkish Izmir militant named Alparslan Celik, the camera claimed that he shot the Russian pilot Oleg Peshkov, the situation unfolds as follows. Representatives of the Turkish police announced that they did not see a reason to investigate Celik's involvement in the murder of the Russian pilot, since the murder of Oleg Peshkov was committed in Syria.
At the same time, lawyer Celika Murat Ustyundag, as reported
RIA News
, made a statement in which completely excludes the possibility of issuing his client to Russia, since, according to Turkish law, the extradition of Turkish citizens to other countries is prohibited.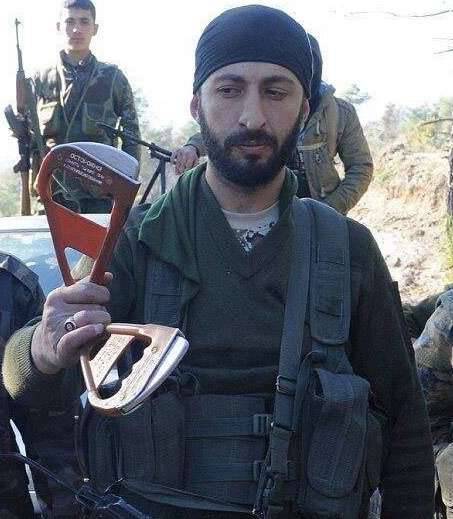 If you follow the Turkish logic, Celik is not under the jurisdiction of the fact of the murder of Oleg Peshkov, since a) the murder was not committed in Turkey, b) a citizen of Turkey. It turns out that it is enough for a Turk who has committed a crime abroad to return to Turkey to avoid justice ...
This once again suggests that the official Ankara is engaged in aiding the militants who conduct terrorist activities outside Turkey, in fact, refusing to prosecute them for crimes of a terrorist nature.
The Russian Foreign Ministry commented on the decision of the Turkish side, calling the statements of Ankara "strange arguments."