The confrontation in the unrecognized Nagorno-Karabakh Republic also acquires the nature of open information opposition. If initially there were relatively timid attempts at information stuffing and strange statements, now literally every second Armenian and Azerbaijani media multiplies materials that "the enemy lost up to a thousand dead" with reference to the representatives of the armed forces of the two countries.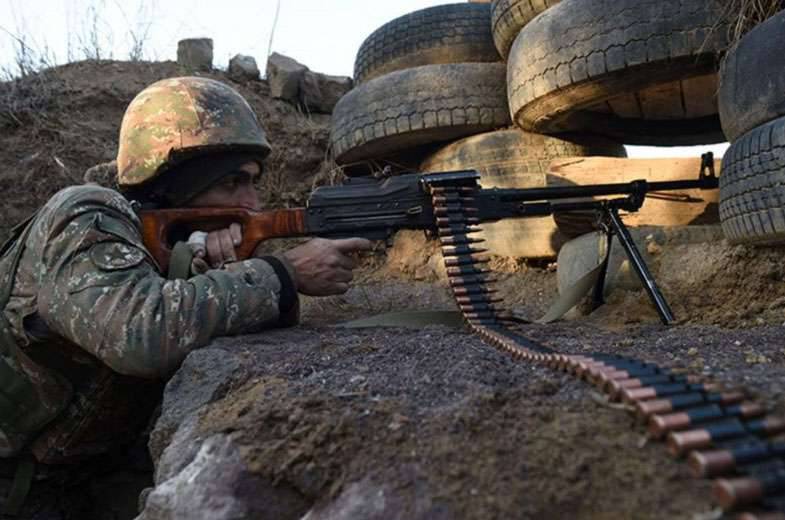 On the eve, the Azerbaijani press published a statement that Armenian drones were circling over the positions of the Azerbaijani troops. And the Armenian press, in turn, announced the frequent use of UAVs on the Azerbaijani side. The army of the unrecognized NKR reported on the downed Azerbaijani drone, adding that "the Azerbaijani side continues to violate the cease-fire regime."
Azerbaijani newspapers published material in which it says that the army "forcibly put the Armenian side UAV in the area of ​​the contact line in Nagorno-Karabakh."
A spokesman for the Azerbaijani Defense Ministry, Vagif Dargyahly, said that over the past 24 hours, the enemy's army (Nagorno-Karabakh) had violated the cease-fire at least a hundred times. Official Yerevan has already made similar accusations against the Azerbaijani army.
The situation in the region continues to be difficult and is aggravated by the incessantly militant rhetoric of both Azerbaijan and Armenia.