Turkish President Erdogan said yesterday that "Russia is involved" in the events taking place in Nagorno-Karabakh. At the same time, the Turkish president said that Moscow allegedly accuses Ankara of involvement in the next round of the Nagorno-Karabakh conflict. Erdogan presented the words about the involvement of Russia in this conflict, as it were, as a "response to Moscow". Statement by the Turkish President leads
Reuters
:
If any third party takes part in the conflict, then it is Russia.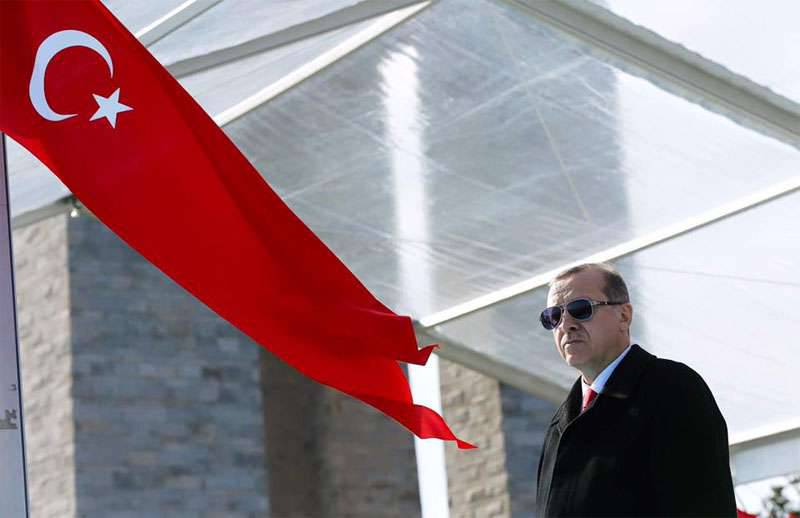 Mr. Erdogan seems to be poorly informed about the position of the Ministry of Foreign Affairs of the Russian Federation. This position was recently voiced by the Minister Sergey Lavrov. According to Lavrov, Russia does not accuse Ankara of fomenting the Nagorno-Karabakh conflict, but at the same time it hopes that Turkey will not follow the path of its escalation.
Recall that Ankara declares exceptional support for the actions of Azerbaijan and even that it is ready to help Baku in "confronting Armenian aggression". In addition, Erdogan himself announced that Turkey is ready to take "all measures to restore the sovereignty of Azerbaijan over Nagorno-Karabakh." Considering the past "measures" of Erdogan, it is necessary to assume that we are talking about measures of a military nature.
Against this background, an agreement was reached in Moscow between representatives of the conflicting parties. At the same time, both sides note that individual ceasefire violations in Nagorno-Karabakh continue, but the intensity of the hostilities has decreased significantly.