In the Yemeni province of Jauf, units of the Yemeni army attacked a Saudi military camp. Reports the information portal about it
AMN
with reference to sources in Yemen. The report says that the blow was struck by a rocket "Point", and that as a result no less than 70 Saudi military personnel were killed. About a hundred were injured.
It is noted that after the rocket hit the camp of the Saudi troops, there was a strong fire, which caused significant damage to military equipment and infrastructure facilities.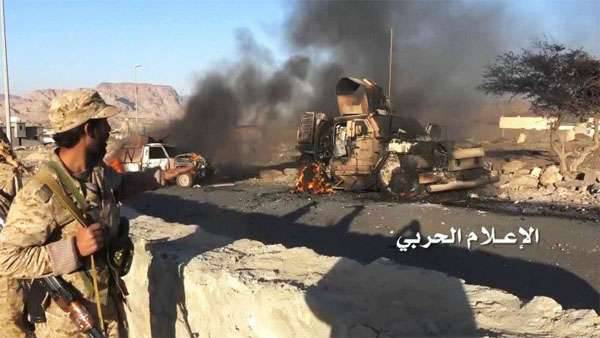 If the attack on the Saudi military camp was really inflicted by the Yemeni government army, this seems to be a sensation, as the Huthis are fighting against the Saudi military in Yemen. And according to official statements of Riyadh, Saudi troops help the Yemeni army to cope with the Hussite armed formations.
The same publication, citing the Saudi news agency SPA, reports the death of a Saudi military official, Colonel Kitab al-Hammadi. He was killed in the border province of Saudi Arabia. Responsibility for the murder of a Saudi colonel took over the militants of the ISIL movement, announcing it in social networks.