Chairman of the State Duma of the Russian Federation Sergey Naryshkin commented on the endless statements about the fact that "Ukraine is at war with Russia." It is worth noting that these statements are being made on a permanent basis by the Ukrainian authorities, who are trying in every way to fashion the image of the "Russian enemy" in order to somehow distract the Ukrainian population from criminal activities to loot the remaining uncovered assets.
Sergei Naryshkin said that if Russia were really at war with Ukraine, this war would have ended a maximum of four days after it began.
RIA News
cites statements by the speaker of the lower house of the Russian parliament:
If, for some reason, Russia was forced to conduct military operations, to reflect the country's aggression, comparable in its potential with Ukraine, then I hope everyone understands how many days this conflict lasted - two, three, maximum four days. And everyone understands what the result would be this conflict.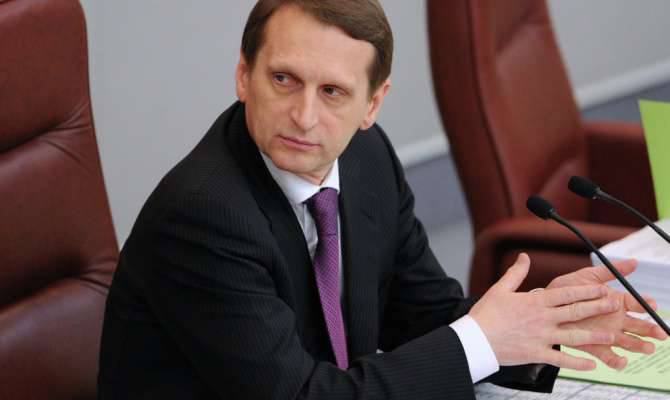 In addition, Sergey Naryshkin noted that Russophobic hysteria continues in the West, which is a peculiar concept of the North Atlantic alliance. State Duma Chairman:
The multilateral negotiations today more than ever the agenda of the European Union, and for him now the main topic, of course, was the influx of refugees. Unfortunately, all other issues fade into the background, with the exception of those that are being pressed through by the Russophobic part of the political elite of the United States of America and a number of young Europeans.