A video appeared in the network, depicting the tests of the radically modernized Soviet reconnaissance and sentry vehicle (BRDM-2), called by the Belarusian designers "mobile armored vehicle (MBTS)" Caiman "," the blog reports
bmpd
.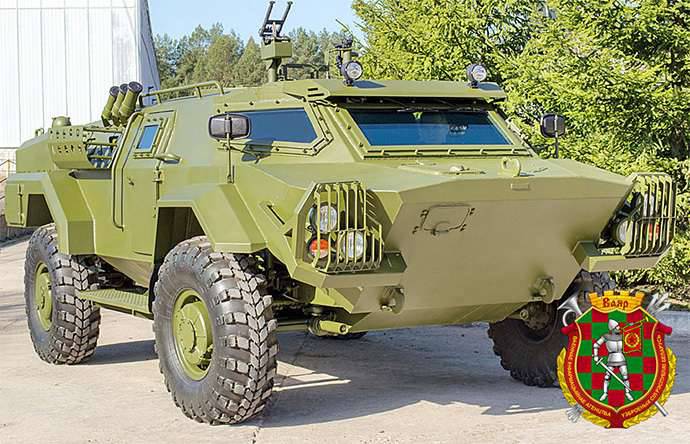 Prototype of the modernization of the BRDM-2 in the "mobile armored vehicle (MBTS)" Cayman "
The machine was developed in 2015 g at the Belarusian enterprise "140-th Repair Plant" (Borisov).
"The housing BRDM-2 has undergone a major rework with the installation of landing (side) doors. Independent torsion suspension, bridges and wheel gearboxes from BTR-60, diesel engine D-245 produced by Minsk Motor Plant OJSC with electronic fuel supply control system and a five-speed reinforced manual gearbox were installed, "the author writes.
According to the blogger, "the total combat mass of the prototype MBTS Cayman is about 7 t, capacity is 6 people, speed on the highway is 110 km / h, power reserve is up to 1000 km".
It is noted that the machine "is able to overcome water obstacles afloat, for which specialists developed a new engine with two propellers on the sides from the ground, driven by a power take-off box".
Instead of a tower, a rotary shoulder strap for AGS and PKS or another module is installed on the roof of the armored vehicle, depending on customer requirements.