Russian attack helicopters Mi-35M, fighting against the Islamists in Syria, are equipped with the newest on-board defense complex "Vitebsk", which allows the machines to perform the most complex tasks, writes Lev Romanov in his article for
Messenger of Mordovia
.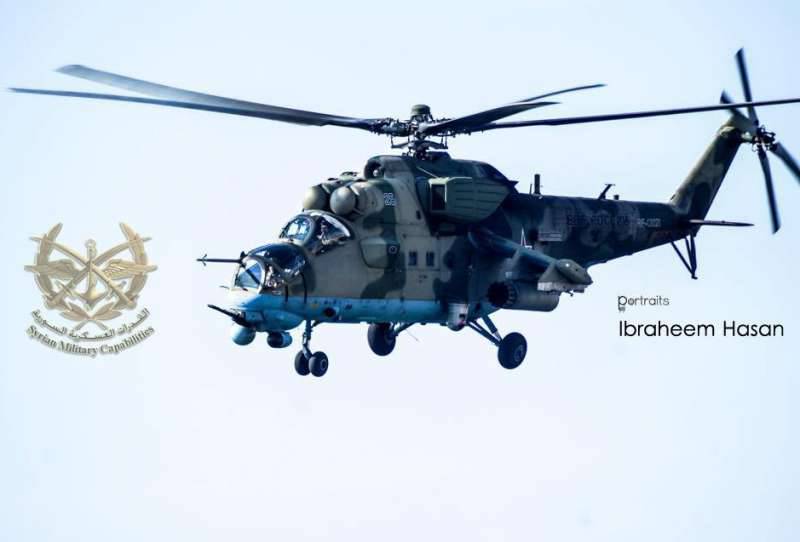 "The heroes of the Syrian sky in recent days have become the latest Russian Mi-28N and Ka-52 helicopters. In the battles with terrorists, they underwent a kind of baptism of fire. However, the Mi-35M, which is a deep modernization of the "flying
tank
"The Mi-24 is a rotorcraft that has proven itself in dozens of military conflicts," the author notes.
It differs from the previous Mi-35M vehicle with a modern observation and sight complex, which, thanks to the thermal imager, allows to hit various targets, including small ones, at night just as successfully as during the day, "the publication says.
For the first time these helicopters were spotted at Hamme last December. According to Romanov, who refers to the developers, the "on-board Vitebsk defense complex installed on the Mi-35M is capable of detecting the work of enemy locators, laser targeting systems, seeing the launches of anti-aircraft missiles and turning them into useless blanks thanks to blinding laser optical-electronic systems suppression. "
The article notes that "this domestic development can effectively neutralize not only all currently known man-portable air defense systems, but also more powerful air defense systems."