In the Syrian city of Kariyatane, which was liberated from the IG group, evidence was found of Islamists from Russia staying there, reports
Look
with reference to tass.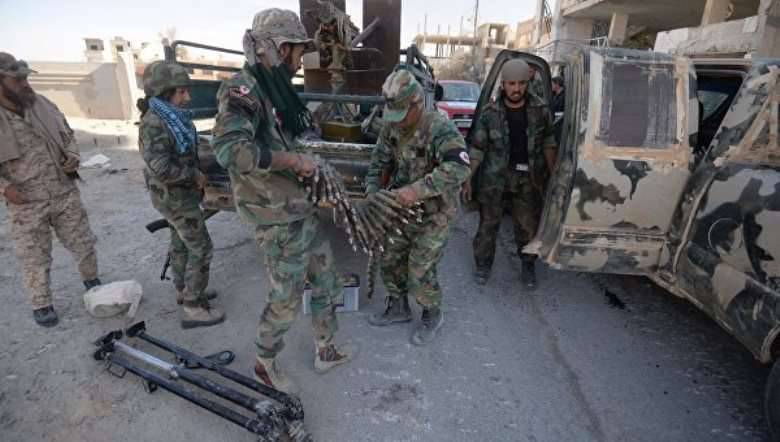 "One of their command posts was launched by ISIS terrorists in the ruins of an ancient Christian monastery. Radical Islamists with the help of two bulldozers demolished the temple of the XIV century, then set fire to a new church building and took up defense in the monastic cells, "the agency reports.
According to the commander of the military police unit, Sair Abdurakhman, who serves in the liberated city, "these were the command centers of the terrorists, based on the number of abandoned things, it can be assumed that several dozen militants and their commander lived here."
Then, in the room of the commander of the formation of militants, he pointed to the inscription made on the door of the personal cabinet -
"Abu Daud RUS"
. "This inscription suggests that the head of the gang, like some of its members, were from Russia," the officer said.
His suggestion was also confirmed by the "Book of Jihad" found in the next room, printed in Russian in 2010.
"IG fighters fled from here immediately, as they realized that the storming of the city was inevitable. Look - they threw everything! Destroyed our homes, our schools, temples and fled. We will either destroy them, or squeeze them out from the territory of our homeland, "said army officer Mukhrab, who participated in the liberation of the city.