The UN is considering the possibility of demining Syrian territory, however, a request from the country's leadership has not yet been received, reports
RIA News
a message from the Director of the United Nations Mine Action Service (UNMAS), Agnes Markayu.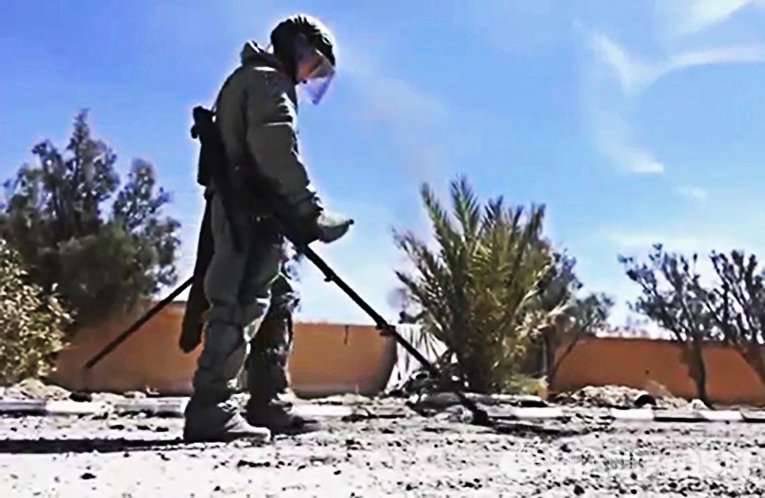 Markayu noted that "one of the main problems for Syria at the moment is earth mines, unexploded shells and cluster munitions, as well as improvised explosive devices from DAISH (IG)."
"We are not yet present in Damascus, because the government has not given us access. We expect to establish a presence in Damascus, "she told reporters.
According to Marca, "UNMAS experts get the necessary information, as they are very closely connected with the humanitarian community working in Syria."
The director assured that the service she headed was "ready to assist in mine clearance of the city of Palmyra". "Whether it will be in the form of technical advice and support, we have made it clear that we are ready," she added.
Meanwhile, according to the Ministry of Defense of the Russian Federation, over the past 4 hours, Russian sappers have cleared XNUMX ha in
historical
parts of Palmyra.