The multipurpose nuclear submarine "Perm" of the 885М project will be laid in July of this year at Sevmash, reports
MIC
with reference to Interfax-AVN.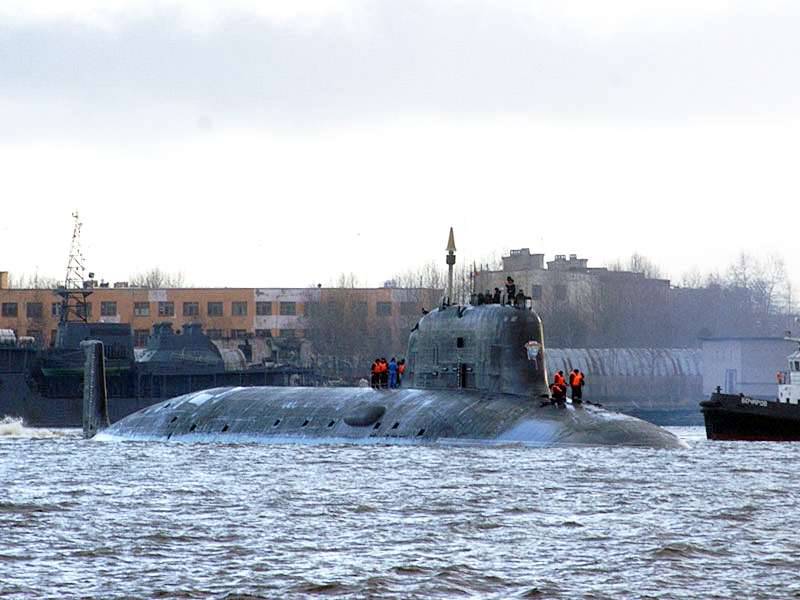 "The solemn ceremony of laying the next" Ash ", which will receive the name" Perm ", will be held in Severodvinsk and will be timed to the Day of the Navy, which is celebrated this year on July 31," said a source.
He recalled that "up to 2020, it is planned to build seven submarines of the Yasen project for the Navy, six of them - according to the modernized 885 project starting with Kazan, which was laid in June of the 2009 of the year."
The lead nuclear submarine Severodvinsk (project 855) has been transferred
the fleet
in June 2014, and until recently, was in trial operation.
Subsequent boats - "Kazan", "Novosibirsk", "Krasnoyarsk" and "Arkhangelsk" - are built on the updated project 855М.
According to the developer (marine bureau of engineering "Malachite"), "the project used many technical solutions that were not previously used in the domestic submarine shipbuilding." It is noted that "the element base of radio electronic weapons complexes, modernized equipment and life support systems is exclusively Russian."
Help "MIC":
"Multipurpose nuclear submarines of the Yasen type have a surface displacement of 8,6 thousand tons, a submerged one - 13,8 thousand tons. They can dive to 600 meters and develop underwater speed at about 30 nodes. The project uses a mixed design system - a light hull encloses only a part of a solid hull in the bow of the boat to reduce noise. "