American edition
Defense News
»Reports that the plans of the main US military - to place two squadrons of F-2020 aircraft in Alaska by 35 year. Accommodation must occur at the air base
Eielson
, where the F-16 fighters are currently on combat duty. US Air Force spokeswoman Ms. Stefanek told the media that the Pentagon was considering deploying F-35 squadrons outside the United States, but then it was decided that the aircraft could be deployed in Alaska.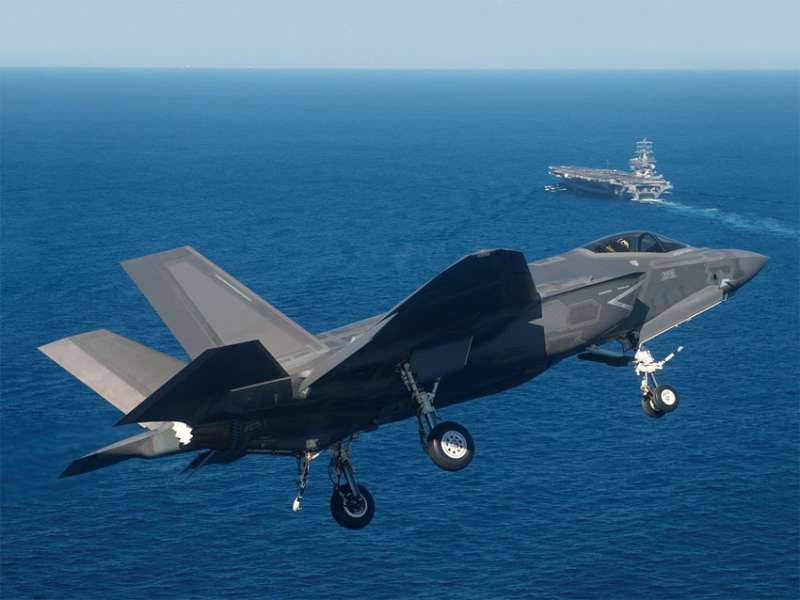 According to Ms. Stefanek, the adoption of such a decision is due to the fact that the air base
Eielson
located relatively close to the base of the so-called United Pacific complex "Alaska". This, according to the Pentagon, will allow the F-35 to be used more effectively when conducting exercises in a vast subarctic territory.
Against this background, work continues to bring the F-35 "to the mind." The fact is that virtually every new attempt to use the latest American military aircraft leads to the identification of another flaw. The number of just discovered flaws since the United States announced the creation of the F-35 exceeded one hundred. At the same time, a step to eliminate one flaw on this aircraft often leads to the appearance of a flaw in the other and new costs, which have already made the F-35 a costly aviation project for the whole world
history
.