The candidate "for candidates" (for presidency) of the United States from the Republican Party, Donald Trump, stated that he would not mind if the North Atlantic Alliance ceased to exist in its current form. According to Trump, NATO was created to confront the USSR, which no longer exists, and all the statements that NATO is "fighting terrorism" have nothing to do with the original ideology of the alliance.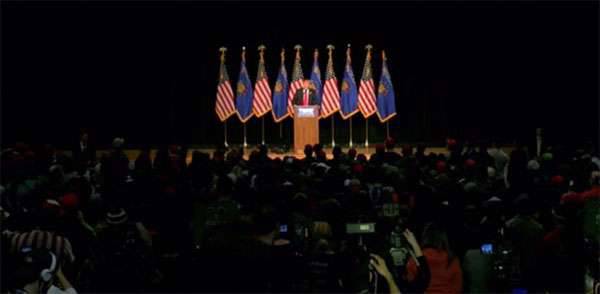 Trump is confident that NATO is too expensive for American taxpayers, moreover, not reflecting the interests of American citizens.
The republican candidate believes that there are quite a few countries in the alliance that by definition are not able to at least somehow help to solve the tasks of general security. Donald Trump declares that a number of countries "get off with purely symbolic contributions, expecting reliable protection from the United States."
Trump, speaking in Wisconsin to his supporters, quotes
Reuters
:
Many NATO countries do not pay their fair share, and the bloc itself is outdated. The bloc was originally created to confront the USSR, but the USSR is no more. There was no talk of any terrorism then. Nato conceived under the fight against terrorism? To date, not the countries that are needed are included in (NATO).
Trump did not say what specific countries he had in mind. But even without specifics, everyone guessed who they were talking about.
Trump:
The United States provides their security, provides them with money, military protection. They just use us. What are we doing? Nothing! In order for these countries to remain in the alliance, they first need to pay off their past debts. If they do not want or can not - let them go! If it destroys NATO, so be it.
On Facebook, Trump made the following entry:
Let's make America great again!
After such statements from Trump, the authorities of the Baltic countries must have seriously strained, realizing that they do not want this candidate to head the States after the upcoming presidential elections there. After all, if the United States is really engaged in reformatting the North Atlantic bloc, then for the separate democratic Baltic (and not only Baltic) states, this could be a "infarction" surprise.