Ukrainian Foreign Minister Pavel Klimkin announced that Ukraine "will try to find additional levers of pressure on Russia in Washington." At the same time, Klimkin added that the main goal of Kiev is "to make Russia work on the Ukrainian logic under the Minsk agreements". The fact that such a "Ukrainian logic", Klimkin explained in his subsequent statement. His leads news agency
TASS
:
Either we will force Russia to work on our Minsk logic, on our common logic with our partners - Germans, French, American friends - and this is de-escalation and progress towards free and fair elections, or we must find ways to put pressure on Russia is different: not only through sanctions, but also through other options of political pressure.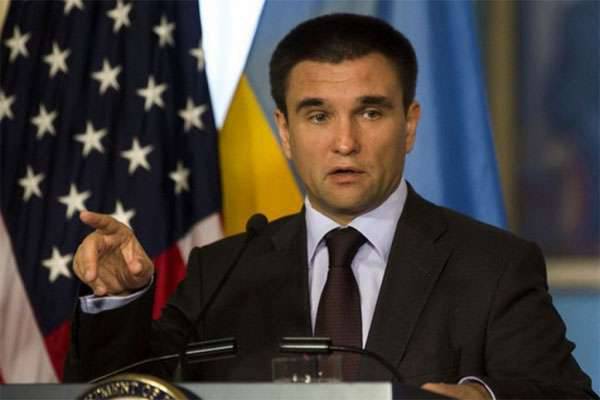 But that is "free and fair elections," Klimkin did not say. It remains only to guess: either this is the third round with only two constitutional ones, or it is an election against the background of drenching candidates with greens and sitting in trash cans after a bloody coup d'état.
Against this background, Russian logic is becoming less and less understandable. While Kiev officials are looking for "leverage" on Russia in the United States, the Ministry of Energy announces another reduction in gas prices for "Square". Russian Energy Minister Alexander Novak in an interview with TASS reported that the price of 1 thousand cubic meters of gas for Ukraine will be less than 180 dollars. And on the eve of the press service of the NJSC "Naftogaz Ukraine" announced that since April 1 will not buy gas from Russia.