Russia does not recognize international legal norms, violates the established rules of the game, which is why it is dangerous for the whole of Europe, said British Foreign Minister Philip Hammond during a visit to Georgia. His words leads
Lenta.ru report
.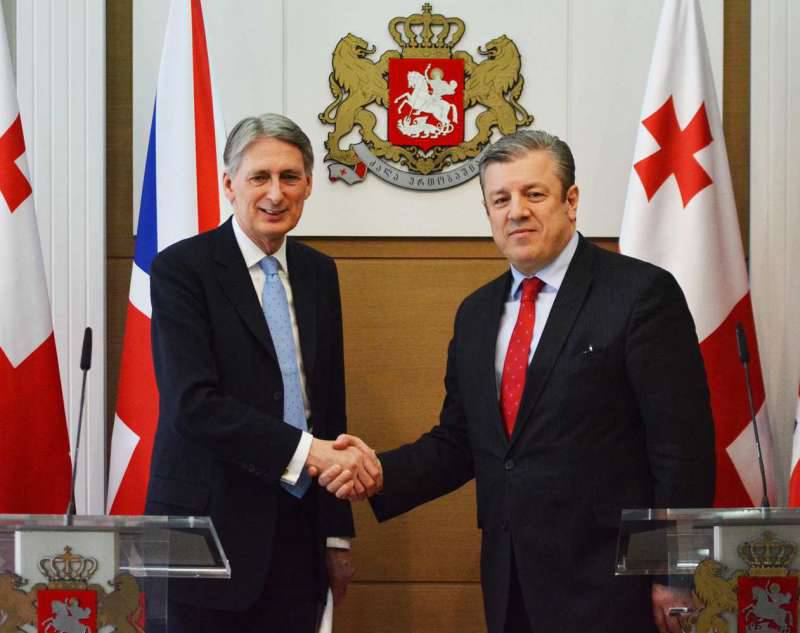 To the question, "is Russia's behavior dangerous for Georgia and the Baltic countries," Hemond replied:
"Russia ignores the international rules of the game and violates the norms of the international legal system. This is a problem and a threat to all of us. "
A British diplomat has repeatedly made himself unfriendly to Moscow.
In particular, recently, on the second anniversary of the reunification of Russia and the Crimea, he demanded the return of the peninsula to Ukraine and urged against Moscow to impose additional sanctions.
EU High Representative Federica Mogherini also demanded the same.
The Russian Foreign Ministry perceived these statements as "disrespect for the more than two million people of the Crimean Federal District". The ministry said that Brussels stubbornly "does not want to see real changes for the better that have occurred on the peninsula."