Transport and combat Mi-17 of the Azerbaijani army were armed with Israeli anti-tank missiles IAI LAHAT with a semi-active laser guidance system, the blog reported
bmpd
.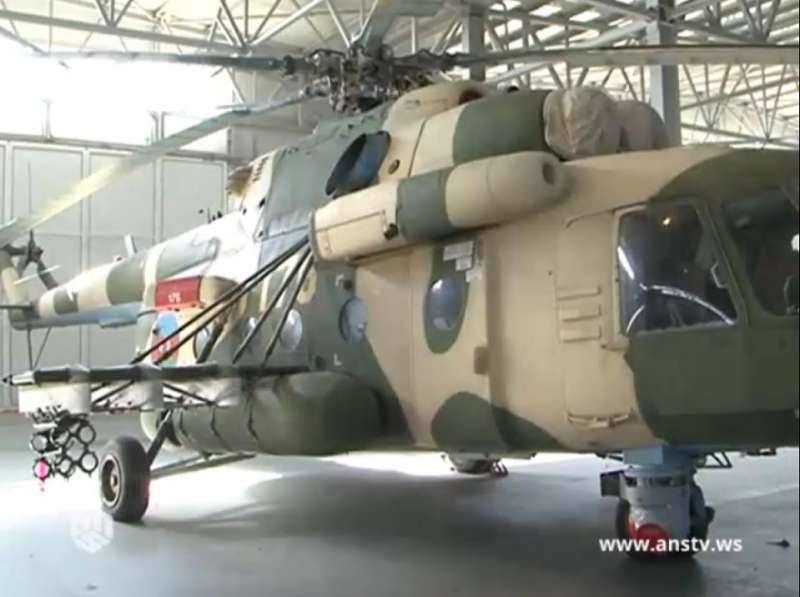 "Helicopters each carry two quadruple launchers LAHAT ATGMs and an MOSP-3000D electro-optical detection and guidance station. Azerbaijan has become the first well-known foreign customer of the LAHAT complex in a helicopter variant (SkyBow), "the report says.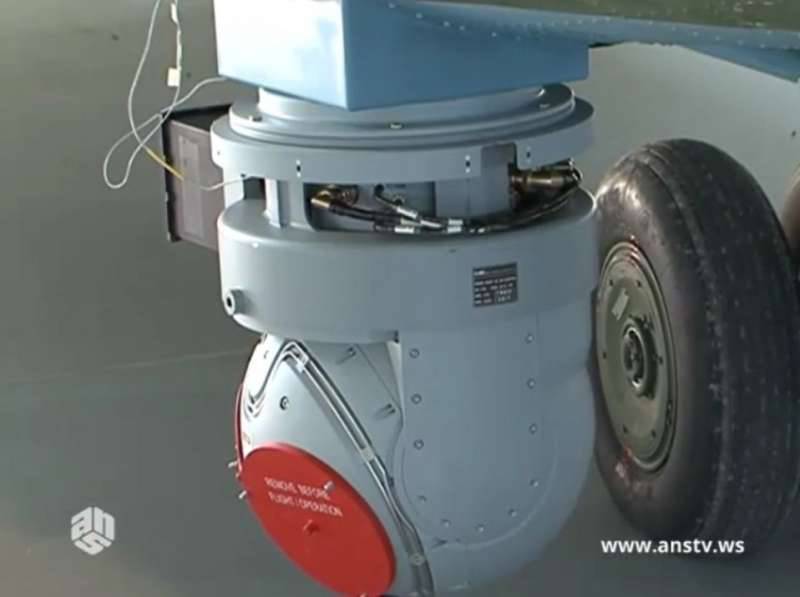 LAHAT rocket, caliber 105 mm, has a length of 975 mm and a weight of 13,5 kg. Warhead weight (cumulative tandem) - 2,5 kg. The range of the shot in the helicopter variant is about 13 km (from a tank gun - 8 km).
At the beginning of the 2014 g rocket passed the successful tests in Israel. Its launches were carried out with a specially upgraded Mi-8 helicopter.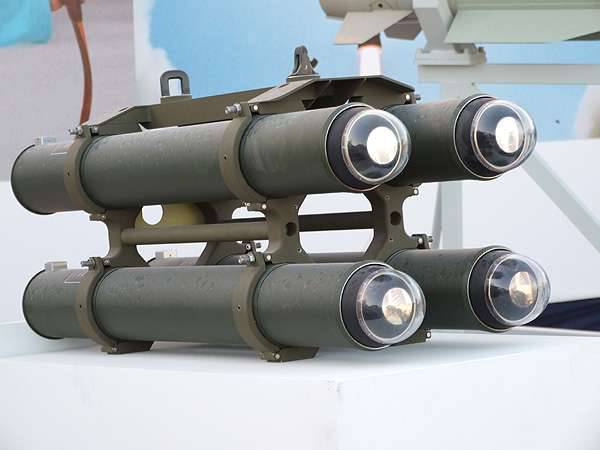 Help bmpd:
"LAHAT (Laser Homing Attack or Laser Homing Anti-Tank) with a semi-active laser guidance system was developed by IAI in the 1990s, initially as tank guided missiles for firing from 105-mm and 120-mm tank guns, however, later it was offered as ATGM for launching from light launchers of ground, ship and air (helicopters and UAVs) based. "A helicopter version of the rocket (SkyBow) was introduced to the market in 2004. For a long time, India was considered the main potential customer of SkyBow, however, repeated tests and demonstrations of this complex on the Indian HAL Dhruv helicopter did not lead to serial contracts."