The ancient Syrian city was helped by the government forces to liberate the heavy sun-throwers "Sunshine", reports
Messenger of Mordovia
With reference to the video posted on the network.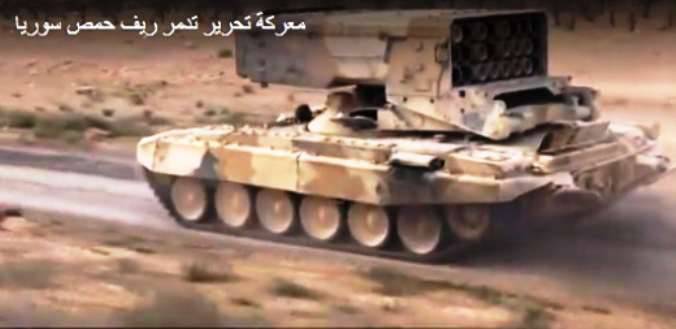 "As you know, these systems have tremendous destructive power, but specifically in the Palmyra military operation, the Solntseki were used exclusively for the positions of terrorists of the ISIS group banned in Russia outside
historical
parts of the city and beyond the residential area, "notes the author of the article, Lev Romanov.
Moreover, according to his data, "in most cases in the Palmyra TOC-1A area, as a rule, they did not launch salvo attacks, but hit a small number of missiles at the identified targets of the terrorists."
Technical characteristics of the system: "Mass - 44,3 t, speed - up to 60 km / h, power reserve - 500 km, crew - 3 people. Armament: multi-launch launcher, number of guide tubes - 24, firing range minimum - 400 m, maximum - 6000 m, full salvo time - 6 sec. "