The official confirmation of the information that CIA Director John Brennan made a visit to the Russian capital at the beginning of March found its official presence. On the visit of Brennan to Moscow, said the spokesman for the US Embassy, ​​William Stevens.
From the statement of Stevens (leads
RIA News
):
Director Brennan visited Moscow in early March to highlight in contacts with Russian officials the importance of Russia and the Assad regime adhering to their ceasefire commitments in Syria.
At the same time, the same Stevens added that Brennan "confirmed the US position on full support for the process of political transition in Syria and the need for the withdrawal of Assad."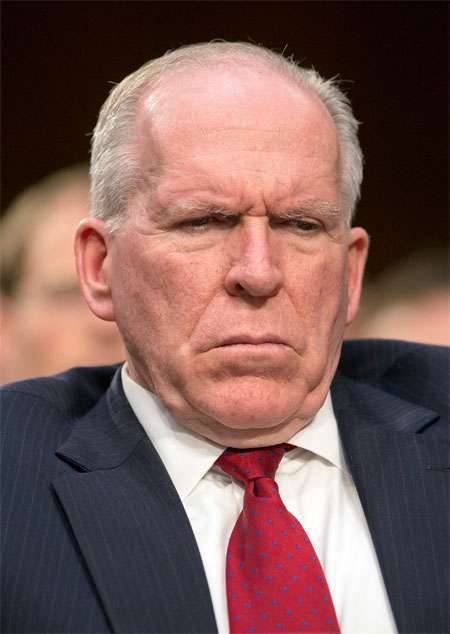 The press service of the President of the Russian Federation has spread the message that Brennan was not accepted in the Kremlin. He did not take in the Russian Foreign Ministry. According to the Deputy Minister of the Russian Federation Oleg Syromolotov, "John Brennan stopped by at the Federal Security Service." Reports about it
Interfax
.
It should be noted that 14 in March, Russian President Vladimir Putin announced the beginning of the withdrawal of the main forces of the Russian Aerospace Forces from Syria. The Russian Foreign Ministry said that the decision of Vladimir Putin has nothing to do with the visit of the director of the CIA to Moscow, made by Brennan in early March.