The leadership of the Taiwanese company "Aerospace Industrial Development Corporation" (AIDC) announced the launch of "full-scale development of a promising combat-training aircraft HAT-5" based on the previously released (up to 1999 g) light fighter F-CK-1 Ching-kuo, the blog reports
bmpd
.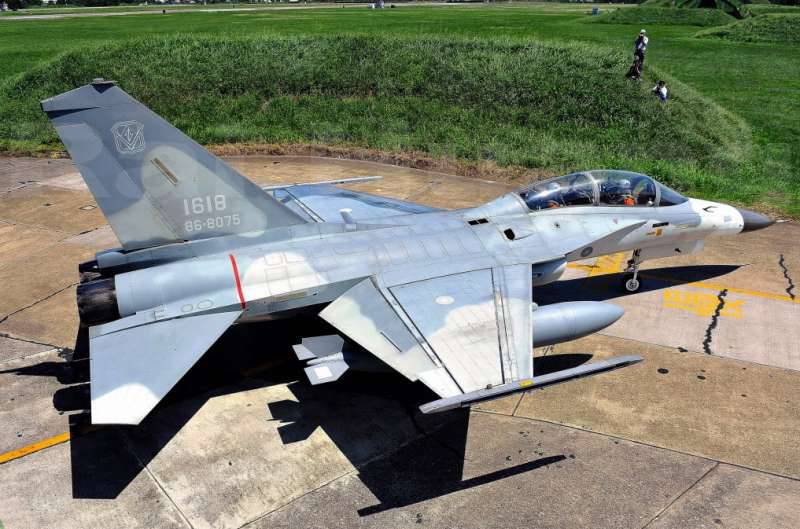 Double combat training fighter AIDC F-CK-1B Ching-kuo
According to the information, "the development of HAT-5 started in response to the tender requirements of the Ministry of National Defense of the Republic of China on a new generation of combat training aircraft for increased training."
The company intends not only to participate in the announced tender, but to build around 70-ti new training aircraft for the Taiwan Air Force, where they will replace the outdated AT-3 training machines, released in 1980's.
"AIDC initially put forward two projects for this competition - deeply modernized all the same AT-3 under the designation AT-3 MAX Advanced Trainer, and ХАТ-5 based on the design of the F-CK-1В Ching-kuo. However, now the AT-3 MAX Advanced Trainer project has been abandoned, and the company has concentrated on the beginning of the full-scale development of the HAT-5, "the publication says.
Other candidates to participate in the tender include Beijing "Italian combat training aircraft Finmeccanica / Aermacchi M-346 Master and South Korean KAI T-50 Golden Eagle". If a foreign sample wins, its manufacturer will have to organize production at AIDC, the degree of participation of which will be 50 or more percent.
According to the leaders of the Taiwanese company, the creation of the aircraft (from the start of development to mass production) will take about 4 years.
Reference bmpd: "Aircraft HAT-5 is based on the design of the two-seater training and combat fighter F-CK-1В, but should have a lightweight glider with a wide use of composite materials. The car will lose radar and gun armament, but it will receive a reinforced chassis and increased fuel capacity. The Honeywell / ITEC F125 engines, according to some sources, will be saved, while others will be replaced by their unformatted version of F124 (also used on the M-346). "