The next march of Latvian inferiority was held today in Riga. Local activists decided to organize events dedicated to (attention!) The Latvian 1949 deportation of the year. At the same time, the action itself was called "In memory of the victims of the communist genocide". The action, reportedly, was attended by those who either suffered the "communist genocide" themselves, or were subjected to his relatives. At the same time, none of those gathered in Riga and other cities of the country explained what kind of "genocide" this is, in which the persons subjected to it not only survived to our days, but also felt great in their time in Soviet Latvia ...
By definition, the "victims of the genocide" gathered in Riga and why the number of Latvians in Soviet Latvia during the Soviet "occupation" and "deportation" constantly increased, and in present-day democratic Latvia is constantly decreasing.
It is noteworthy that not only representatives of the nationalist parties and movements of Latvia, but also the mayor of Riga, Nil Ushakov took part in the events in Riga. Photo publishes portal
Delphi
.
Apparently, these are the "victims of the communist genocide":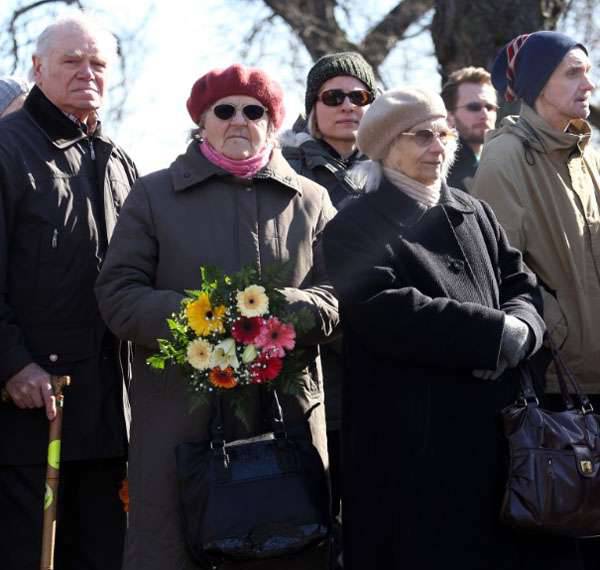 Judging by the faces of the guests of the ceremony, the day of commemoration of the "deportation and genocide" in Latvia is not such a sad date: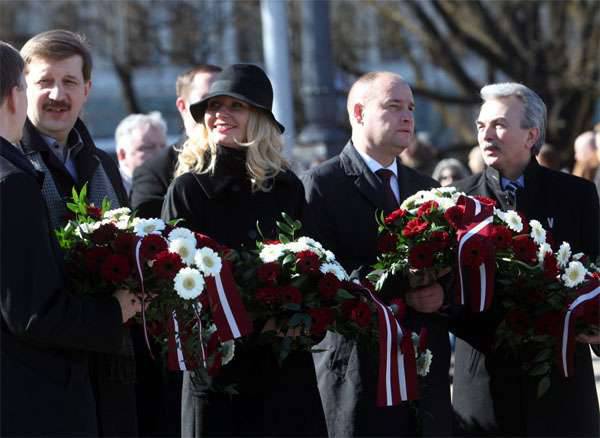 Representatives of Latvia itself and guests from neighboring republics took part in the rally in Riga.
Similar events were held in Estonia with the participation of officials and representatives of the "forces" who quite recently participated in an enchanting parade in the center of Tallinn: