The Central Telegraph Agency of the DPRK reports that the head of state, Kim Jong-un, personally supervised the long-range artillery exercises in the front-line zone. The front-line zone in the DPRK is called the territory adjacent to the demilitarized zone on the border of the DPRK and the Republic of Korea. During the training and combat shooting, the North Korean leader said that the DPRK army is capable of "turning the citadel of South Korean traitors into the ocean of fire - Seoul".
According to
ZTAC
, in the shooting were up to hundreds of guns of various caliber. It is reported that Kim Jong-un was satisfied with the shooting and added that such training sessions should be conducted regularly.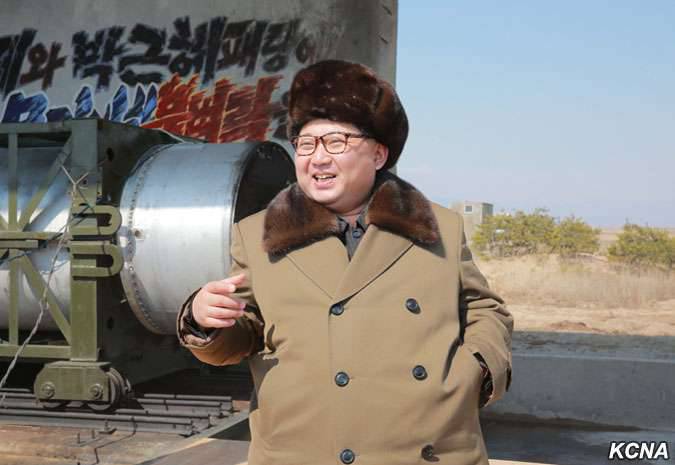 Kim Chen In:
Our troops must be ready at any moment to strike, capable of crushing the imperialist armies of the United States and their South Korean accomplices.
In Japan, they reacted to the North Korean artillery firing and the missile launches that took place earlier. Thus, Gen Nakatani, the Defense Minister of the Land of the Rising Sun, complained that "one has to practically silently observe how Pyongyang is increasing its military capabilities and developing missile technologies."
According to the Japanese minister, it is worthwhile to consider the issue of the anti-missile cover of Tokyo by the American Patriot complexes.