Another explosion thundered in the Belgian capital. The site of the explosion is a residential sector in the Skarbek quarter of Brussels, where special police and special forces are conducting operations to neutralize representatives of the group involved in the previous terrorist attacks in Brussels. According to the Belgian media, the explosion was preceded by a shootout of alleged terrorists with members of the security forces.
To the place of the special operation in the Skarbek quarter, additional police squads were pulled together. The authorities decided to use armored vehicles to block the quarter in case other representatives of the extremist underground try to head to the militants who were blocked.
Edition
La meuse
reports that a suspicious package was detected at one of the public transport stops. After arriving at the scene of the explosives experts, it was established that there was an explosive device in the package. A man who was trying to escape from the police was arrested near the bus stop. Brussels law enforcement officers decided that it was he who installed the explosive device at the tramway. According to recent reports, he was wounded in the leg by one of the policemen. The law enforcement officers were in no hurry to approach the wounded man, fearing that a suicide belt could be attached to it. Apparently, there was no belt on the man.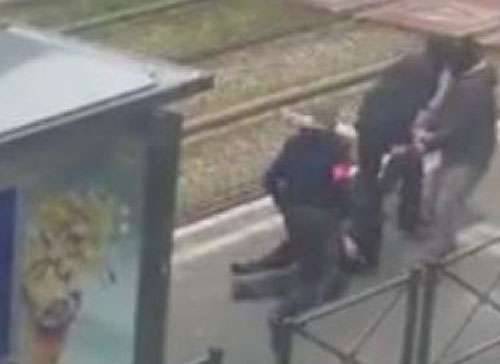 It should be noted that today US Secretary of State John Kerry is making his visit to Brussels, during a meeting with which the Belgian Prime Minister Charles Michel announced that the Belgian Air Force planes will be sent to the Middle East to attack the ISIL militants in a coalition led by the United States.