Edition
The last hour
, referring to sources in the Belgian police and special services, writes that the main targets of the terrorists from the "Salah Abdeslam group" were nuclear power plants in Western Europe. First of all, we are talking about nuclear power plants in Belgium - Tiange and Dul.
If you believe the Belgian edition, then the plans of the terrorists were thwarted by the arrest of Abdeslam, which the security forces of the country spent just a few days ago. Allegedly, the arrest of the leader of one of the terrorist cells led to the fact that the terrorists began to act "according to plan B", which consisted in attacks on large objects of the transport infrastructure of the Kingdom of Belgium.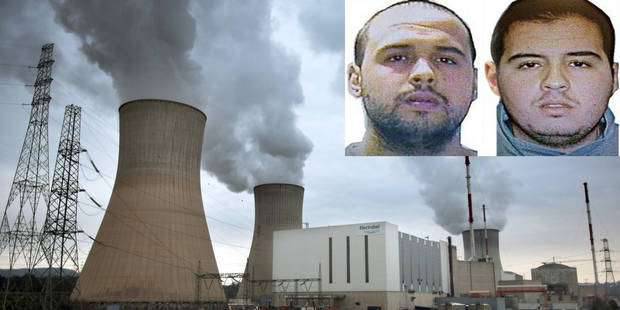 At the same time, the newspaper continues to state that the Brussels law enforcement authorities are aware of the identity of the suicide bombers who blew themselves up at the airport and at the metro station Maelbek of the Belgian capital. From the material
The last hour
:
The bombers are the brothers Bakroui. They detonated bombs at the airport and in the Brussels subway. They were the two individuals who in December 2015 installed a hidden camera in front of the house of the head of the Belgian nuclear program. They own videotapes of approaches to an employee's home for several dozen hours. These videos were discovered by police during a search of the apartment of another suspect in the terrorist attacks in Paris, Muhammel Bakkali.
According to the interlocutor of the Belgian journalists, "all this indicates the preparation for an attack on nuclear power plants in the country."