Odessa Timer portal announces a rally held in the city dedicated to the investigation of the 2 events of May 2014. The submission says that with an unexpected demand to investigate the Odessa tragedy, radicals from the Right Sector, the Public Security Council and Odessa Self-Defense Party appealed to the prosecutor's office. Representatives of these right-wing organizations appealed to the Deputy Prosecutor General of Ukraine (the prosecutor of the Odessa region) Sakvarelidze so that the prosecutor's office "voiced the involvement of the Odessa police in the events of May 2".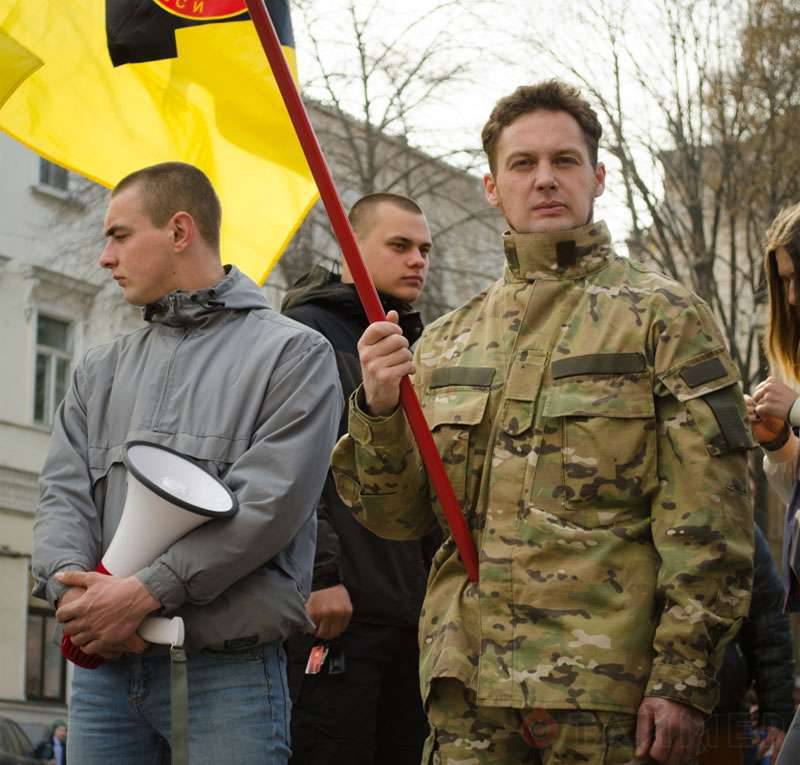 From the statement of the leader of the Odessa Pravosekov Sternenko:
The events of 2 May, one way or another, are relevant representatives of the security forces. And the investigation was not conducted properly so that they escape responsibility.
At the same time, the logic of Sternenko is somewhat surprising. On the one hand, he demands a thorough investigation of the Odessa events of 2 in May, on the other hand he calls the victims of that terrible tragedy "pro-Russian terrorists". Moreover, demanding a thorough investigation, the pravoseki cannot but understand that this investigation will unequivocally bring out the pravosek themselves, who together with other radicals participated in the Odessa massacre in 2014.
"Timer"
reports: radical organizations said that if the investigation is not completed, then "everything could end with another 2 of May, only on the one hand there will be no pro-Russian terrorists, but representatives of the authorities".
According to this logic: pravoseki terrorists demand from terrorists from among the representatives of the Ukrainian authorities to investigate the tragedy, in which more than 40 people died, threatening new reprisals. Tse Europe ...