A new ship for the Main Directorate of Deep-Water Research (GUGI) of the RF Ministry of Defense "Evgeny Gorigledzhan" was laid (more precisely, repotted) at the Kaliningrad plant "Yantar", the blog reports
bmpd
.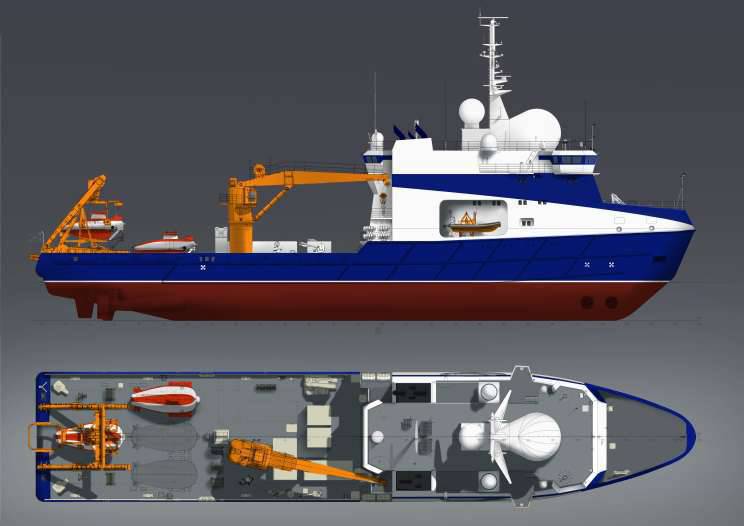 "The vessel" Yevgeny Gorigledzhan "is being created on the basis of the MB-305 rescue tug, built in Poland, at the Shchecin shipyard in 1983 and serving in the Northern and Baltic
fleets
, which reduced the cost of its construction by 40%. According to the project 02670 Almaz Central Design Bureau, it will be reequipped for underwater technical work, environmental monitoring of the marine environment, oceanographic surveys of the bottom layer, and assistance to the search and rescue forces at sea, "bmpd reports the enterprise.
According to the head of the GUGI, Mr. Burilichev, "after the conversion, taking into account its ice class, the vessel will be able to serve for about 20-25 years".
"Up to 85% of its equipment will be domestic. The ship is supposed to be in service on the Black Sea - in Sevastopol, "he said.
At the same time, Mr Burilichev noted that "the Mediterranean and the Atlantic will also become the ship's navigation areas" "The ship can be transferred to service anywhere," he added.
The ship is scheduled for delivery to the customer on 2017.
So the ship looked before